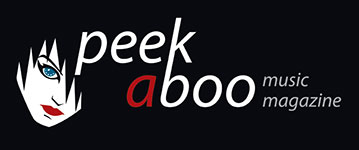 like this movie review
---
STEPHEN SOMMERS
Odd Thomas
Movie
Adventure
[55/100]

E1
03/06/2014, Didier BECU
---
Dean Koontz will probably never win a Pulitzer Price, but still you can find his works on many bookshelfs. Because most of his novels are floating between horror and thriller, they are perfect to fit as a film script. The last one that was adapted for the silver screen is Odd Thomas. Stephen Sommers made both the directing and the scriptwriting. Despite the big names in the cast, this movie got almost immediately launched on the DVD-market. For once it's not the public who is to blame, because as soon as this movie is over, you feel that Odd Thomas could be much more than this.


In the desolated village Pico Mundo lives weirdo Odd Thomas (Anthony Yelchin whom we know from Star Trek Into Darkness). He sees dead people. And no, he's not just another nutcase who sees things others don't. There's more as he can even talk with them. And he also is in contact with the so-called Bodachs: strange creatures that are like a sign that something's bad is going to happen. And of course one day the apocalypse is coming. The courageous clairvoyant tries with the help from his pretty girlfriend Stormy Llewellyn (Addison Timlin) and the local sheriff Wyatt Porter (Willem Dafoe) to avoid this.


I haven't read the novel myself, but I hope for the author and his fans that the original is better. The story is just too predictable to grab 90 minutes long your attention. Especially the ending is a bit stupid, as at the end you only shrug your shoulders. But the popcorn eaters probably won't bother as this movie is made to show great CG-effects. No wonder if you know that the maker already directed CG-hits like The Mummy or Van Helsing. The acting is decent, even if you keep wondering what Dafoe is doing in here. And then there's Yelchin. I know very well that most see him as one of the upcoming talents from Tinseltown, but can someone tell me why? Finally there's Addison Timlin. She is indeed a beauty, but I'm afraid that will be her sole talent though.


Odd Thomas is a supernatural thriller with some horror elements that especially will please the younger film fans. It's not bad, but that's all you can say about it. Weren't that exactly the words we used when we're talking about Van Helsing?


Odd Thomas is out on Entertainment One on both DVD and Blu-ray.
Didier BECU
03/06/2014
---
Dean Koontz zal wellicht nooit een Pulitzerprijs winnen, maar toch vind je op de meeste boekenplanken wel een of ander werk van deze Amerikaan terug. Omdat zijn boeken tussen de horror en de thriller zweven is het dan ook niet verwonderlijk dat heel wat van zijn schrijfsels werden verfilmd. De laatste in het rijtje is het tien jaar geleden uitgebrachte Odd Thomas. Het was Stephen Sommers die zowel voor de regie als het scenario zorgde. In de Benelux werd deze film evenwel zo goed als regelrecht op de dvdmarkt gegooid. Deze keer moet het filmpubliek niet met de vinger worden gewezen, want ook al is Odd Thomas al bij al genietbare pulp blijf je na afloop toch met een hongergevoel achter.
In het van god verlaten stadje Pico Mundo leeft de vreemde snuiter Odd Thomas (Anton Yelchin die we kennen van Star Trek Into Darkness). Hij ziet dode mensen. En neen, het is niet de zoveelste rare weirdo die geesten opmerkt die anderen niet zien. Neen, hij kan zelfs met ze converseren. Ook ziet hij Bodachs: dat zijn vreemde wezens die de voorbode van één of andere te verwachten ramp zijn. En ja, op een dag is het zover. De jonge kerel komt erachter dat het dorpje ten prooi zal vallen aan een fiasco. De moedige helderziende probeert met de hulp van zijn vriendinnetje Stormy Llewellyn (Addison Timlin) en de lokale sheriff Wyatt Porter (Willem Dafoe) daar een stokje voor te steken.
Zelf heb ik het boek niet gelezen, maar op diverse forums lees je toch dat de meeste fans ontgoocheld zijn in Sommers versie. Ik hoop voor de auteur dat ze gelijk hebben, want het script is net iets te voorspelbaar om te overtuigen. Bovendien heeft deze film zo'n einde waarvan je alleen maar denkt : "Moet dat nou?" Maar goed, vanaf het begin is het duidelijk dat de regisseur vooral wil pronken met CG-effecten. Dat is niet verwonderlijk als je weet dat dit heerschap eerder hits als The Mummy en Van Helsing draaide. De acteerprestaties zijn degelijk, alhoewel je je afvraagt wat een klasbak als Dafoe in zo'n film loopt te doen. Geld verdienen mijnheer! Juist ja. Yelchin wordt wel als één van de nieuwe Hollywoodgoden beschouwd, alleen zou iemand mij nog moeten kunnen overtuigen waarom dat zo is. En dan is er ten slotte nog Addison Timlin. Ze is mooi, maar meer troeven heeft deze brunette echt niet in huis.
Odd Thomas is een bovennatuurlijke film met wat horrorelementen die vooral de jeugd zal aanspreken. Het is allemaal niet slecht, maar meer moet je er niet gaan in zoeken. Hebben we dat ook niet ooit over Van Helsing gezegd?
Odd Thomas is nu uit op Entertainment One, zowel op dvd als Blu-ray.
Didier BECU
03/06/2014
---
---