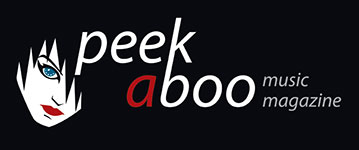 like this movie review
---
STEPHEN FREARS
Philomena
Movie
Drama
[77/100]

Paradiso
19/05/2014, Didier BECU
---
With the mistakes, or better dirty tricks, that are made by the Catholic Church you not only can fill books, but also make excellent movies. That was probably what went through Steve Coogan's mind when he read The Lost Child of Philomena Lee by Martin Sixsmith. The popular comedian was so overwhelmed by this touching story that he could convince Frears to make a movie about it. The rest is a bit history as they say. The drama was worldwide praise, Judi Dench almost got another Oscar and the public was remembered why Frears is still one of the best directors.


The origin of the story is set in Ireland during the 50's. The Catholic laws were still ruling. Young girls who got pregnant from a love child because they simply knew nothing about sex were seen as sinners. They were (along with in their children) put in convents. One of those victims was Philomena. The young mother is only allowed to see her son for a couple of hours per day and knows very well that the nuns are making money with selling their children to Americans who want to adopt a child. And so, one day Philomena sees the point of no return when an unknown man comes to pick up her three year old son, she knows that from then on she'll never see her child again.


50 years later. Philomena (Judi Dench) has aged, but still very Catholic. Today is a very important day as her son would turn out 50 and she wonders (in fact her whole life) what has become of him. By pure coincidence she meets the flamboyant, at times arrogant Martin Sixsmith (Steve Coogan). Sixsmith was in better times a spin doctor for Blair and a well respected BBC-journalist, and for him human interest-stories are inferior. But he has no choice, there needs to be money on the table....


Those who think out that from now on the signal is given for a thrilling detective story will be disappointed as Philomena is excellent author cinema with outstanding performances. The contradiction between the icecold intellectual and the naive old lady is magnificent. Never mellow, always to the point and especially highly entertaining! The performance from Dench is monumental and it'll be hard to recognise her, although we fear that M is spinning too much in our brains. Coogan has never been my favourite, but his role as Sixsmith is nonetheless excellent. And then of course there's the genius of Frears who let us remind us why My Beautiful Laundrette , Sammy and Rosie Get Laid or The Queen were such classics. Along with Leigh and Loach he's lonely at the top in Britain. We're already looking forward for his forthcoming biopic about Lance Armstrong, but let us first enjoy Philomena!


Philomena is out on Paradiso in the Benelux, on both DVD and Blu-ray.
Didier BECU
19/05/2014
---
Met de fouten, zeg maar smeerlapperijen, waaraan de katholieke kerk zicht heeft bezondigd kun je niet alleen boeken, maar ook films mee vullen. Dat dacht ook de Britse topkomiek Steve Coogan nadat hij het boek The Lost Child of Philomena Lee van Martin Sixsmith las. Coogan raakte in de ban van het verhaal en kon Stephen Frears ervan overtuigen om deze beschamende geschiedenis op het witte doek te schetsen. De rest is nu al een beetje geschiedenis. De film werd terecht wereldwijd bejubeld (hoofdrolspeelster Judi Dench greep net naast een Oscarbeeldje) en Frears kan alweer achter zijn indrukwekkende filmografie een streepje bijzetten.


De oorsprong van het verhaal speelt zich af in het Ierland van de jaren 50. De katholieke wetten golden als geen ander en jonge meisjes die door een onvoorzichtige vrijpartij ongewenst zwanger raakten werden beschouwd als zondaressen. Een van zo'n meisjes is Philomena. Het meisje wordt in een streng klooster geplaatst, net als haar kind dat ze slechts een paar uur per dag mag bezoeken. Het is bang afwachten, want alle meisjes weten dat de nonnen tonnen geld verdienen door de jonge nakomelingen als adoptiekinderen te verkopen, en dit onder het toeziend oog van de kerkelijke vaders. Op een dag is het ook zo ver voor Philomena, een onbekende komt haar driejarig zoontje ophalen en ze weet dat ze hem nooit meer zal terugzien.


Een paar minuten later zitten we ook vijftig jaar later in de tijd. De ondertussen ouder geworden, maar nog steeds vrome, Philomena (Judi Dench) vraagt zich af wat er met haar zoontje is gebeurd. Door een stom toeval (want zo gaat dat in het leven!) kruist ze het pad van Martin Sixsmith (Steve Coogan). Sixsmith was in betere tijden een medewerker van Blair en een alom gerespecteerde BBC-journalist, maar moet zich nu bezighouden met "minderwaardige" human interest verhalen. Wanneer de verwaande intellectueel het aanbod krijgt om samen met Philomena de zoektocht naar haar verloren zoon te beginnen, haalt hij er dan ook eerst de neus voor op.


Wie denkt dat hiermee het signaal is gegeven voor een boeiende zoektocht moeten we teleurstellen, want Philomena is helemaal geen detective. Wel een uitmuntende auteursfilm waarin vooral de acteerprestaties het mooie weer maken. De tegenstelling tussen de alwetende intellectueel en het goedgelovige oudje wordt door Frears subliem in beeld gebracht. De vertolking van Dench is magistraal. Ze is in deze rol bijna onherkenbaar, ofschoon we wellicht net iets te veel aan James Bond denken. Ook Coogan schittert en dat is op zijn zachtst uitgedrukt verwonderlijk, omdat deze komiek niet bepaald hoog in onze top te vinden is. Frears herinnert er ons nog maar eens waarom hij zijn publiek met klassiekers als My Beautiful Laundrette, Sammy and Rosie Get Laid of The Queen kon inpalmen. Eenzame klasse, het wordt dan ook uitkijken naar zijn biopic over Lance Armstrong. Maar eerst van Philomena genieten!


Philomena is uit op Paradiso in de Benelux, zowel op dvd als Blu-ray.
Didier BECU
19/05/2014
---
---