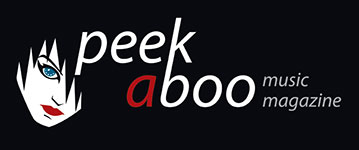 like this cd review
---
FINNTROLL
Natten Med De Levande Finntroll
Music
•
CD
Folk / Ethnic / Tribal
•
Metal
[95/100]

Spinefarm Records
18/05/2014, Filip VAN MUYLEM
---
Since its inception in 1997, Helsinki's Finntroll has been one of the strangest and most original entities on the international folk/heathen metal scene. Drawing their subject matter from the Olden Days when the Southern plague called Christianity hadn't yet swept over every forest, nook and cranny of Scandinavia's troll-laden woodlands and telling tales about eradicating mankind (starting with the men of cloth), Finntroll's "Trollish Hoedown Metal", a sort of – for lack of a better expression – death metal polka, has been a genre in itself.
The band's initial breakthrough begun with 2001's "Jakten's Tid", and from then on it has been an ever-expanding story both success-wise and musically, currently with remarkable chart success in Germany and Scandinavia, and incorporating several types of ethnic world music to their mad musical mayhem. Funny thing is that the title tracks are in Swedish, but thta' the second official language of Finland...
This is Finntroll in full flight as witnessed on stage at Amsterdam's Melkweg venue on September 20th, 2008; violently energetic! I was wanting to write something about them, for quite a long time (just as Korpiklaani). Now the time has finally come to describe their fantastic live sound! To start with: if you are a fan of this genre, don't doubt and just buy this record!
'Kitteldags' is the very first track: an energetic incoming bomb with powerful screaming & grunting coming from Vreth! The synths and accordion play for the first time an important role. The fire continues with 'Slaget Vid Blodsälv', just as the first oi's (screaming, taken over by the fans). The accordion fires it all up, the synth sounds a bit funny, but it's a party, right?
The metal/Balkan Folk party is warmed up and more oi's and handclapping follows. 'Blodnatt' is an old school hit, the fans react very positive to it. I love the flute in this one, just as the roaring guitars and the fired up vocals! 'Nedgång' is in the first place a vocal bomb (count the vocals from the public in) followed by a nitro fuelled guitar and folk sound. However the overall tempo is a bit lower, the energy is there! I absolutely adore the weeping sound and the reactions coming from the audience!
'Nattfödd' starts with a weeping sound and some warming up the audience. The tempo is pretty slow, more into folk metal. Love the hammering drums halfway the track. The fans react nicely when they get the airplay. 'Ursvamp' is a more folky party track, very short, but funny! 'Eliytres' the real party starts of when this one fires off. Metal Polka time! Fun time! 'Aldhissla' starts like a ballad (in an acoustic way), before exploding slowly into a more metal minded track. 'Jaktens Tid' is a well-known track and they make it very clear, it's also one of the finest tracks on this one! The metal folk polonaise started!
Another famous track is 'Rivfader': a heavy metal bullet, a clear headshot, just as 'Korpens Saga'! Who can stand still on 'Trollhammaren'? Not me! What a party! 'Fiskarens Fiende' is a bit slower, but fast enough is taken over by a bomb called 'Svartberg'.
'Försvinn Du Som Lyser' is yet another bomb with lots of positive feedback from the crowd. It's clear a Heavy Metal fest! I also like the accordion in it! It's their last track of the regular set, but no doubt that they are coming back for more! Just listen to the people shouting: 'Bier en Tetten', yes, if know: it's typical for The Netherlands! I don't think that a translation is needed?
They come back with 'Midnattens Widunder' a bomb of a track where the accordion plays an important role, just as the raging vocals. The extra backings in the end give it an extra dimension. 'En Mäktig Här' starts really folky. The fans are into it, I can imagine how it looks like seen from the stage! Metal Polka Party! I love it when they change the tempo: speed it up, slow down to catch some breath and so on! One question pops up: are you already drunk to dance on the little smurf sound halfway or are you rally having the time of your life? I guess most will answer with the last one!
This one is for sure fun metal with lots of crazy musical jumps! The accordeon and the synths go crazy, just as the little banjo and the flute! 'Det Iskalla Trollblodet' is a soft but great track with a roaring bass and the fans go on shouting and clapping hands! It's clear that the last bit of energy will be used to keep the audience going! A last bomb will be dropped with 'Segersång' The party reached a high, now we can finally rest a bit! I had a great night and forgot that this was a recording! It really feels as if was there!
Now for when is the DVD? Or the next gig? Thumbs up!
Release: 13/6/2014, yes I know: we are early birds...
Filip VAN MUYLEM
18/05/2014
---