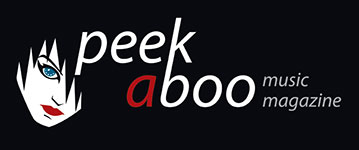 like this cd (ep) review
---
VLIMMER
Angststand
Music
•
CD (EP)
Electro
14/10/2018, Kevin BURKE
---
The Berlin based Vlimmer is keeping the flame of Krautrock burning, at the same time he is adding and updating the techniques with his own unique brand of apocalyptic tension.
You can describe his brand as a mutant off-spring of Faust, Can and Bauhaus, a delicious slice of industrial electronics put into the ether of doom. On his latest mini-album 'Angststand', the follow up to 'X', Vlimmer is not holding back nor slowing in pace, but it is a Gothic-landscape of unbridled fun.
The opener "Furchtdampfer" is a creepy jewel, pumping from start to finish and of course just the right side of weird to keep you hooked and entertained, but the almost horror-movie theme flows through to the next track, the heavily chanted "Angststeig". A track which is both soothing and unsettling in the same breath and that is the electric current running through the album that is adding to its brilliance.
The influence of Kraftwerk is very much at the fore of "Tiefstpunkt", hypnotic beats and minimalist melodies which swoop in and out as the track finds its feet, the almost nursery rhyme chimes at 1:18 are strategic in emphasizing the tracks doom ridden theme. On "Hohlenhektik" the art escapes the delivery slightly and if there is a lull on the album it is possibly here, by no means is it bad but perhaps compared to the rest of the album it is slightly out of pace.
However on the closer "Minusgrade" and the vocal of Vlimmer comes front and center, a magnificent construction of a solid beat with a vision of India placed in the track via the melody, the perfect closer to the five track set.
What this latest release by Vlimmer highlights to the listener is-regardless of the dialect, good music can hurdle the language barrier and that is certainly the case here, 'Angststand' is another notch in the fine body of work that this musician is creating.
Kevin BURKE
14/10/2018
---