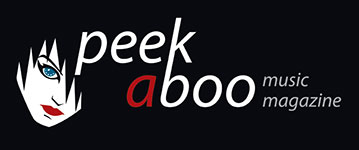 like this cd (ep) review
---
KAISER IMAGO
The Whisper Of Darkness
Music
•
CD (EP)
Industrial
[70/100]

09/10/2018, Kevin BURKE
---
The industrial-goths debut EP 'The Whisper Of The Darkness' may have its roots in the past but it does signal the direction he is heading, here Kaiser Imago may not have hit the mark straight away, but he is definitely in the starting blocks ready to take flight.
The first track of the four "Black Fly" straight away hits you as one part early 90s Bono and one part New Order, fully unique in modern times and both interesting and listenable, nostalgia in overdrive strongly planted in the 80s with a 21st century twist.
This theme continues and runs into "Pushing Down" a subtle nod to the Depeche Mode, a very catchy beat whilst driving the song gives it a certain charm of nostalgia, yes, you may feel you heard it before which is done with such style that is wholly listenable. As the track "Spirits" takes off, a more upbeat theme than the two previous, the strong production adds to the collage of sound building to an infectious acoustic guitar sound subtly added to the mix.
The self-titled track "The Whisper Of The Darkness" is the strongest, the vocal is menacing against the soft melodies of synth, the blending here is superb and the dreamy lyrics twisting and turning over the space-age sound makes for a worthwhile four minutes. For a debut release it may not be original but it does hold an air of possibilities, with ingredients that can appeal and perhaps keep that flame burning for the fans of old-school in the 21st century.
Kevin BURKE
09/10/2018
---