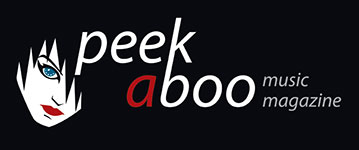 like this cd review
---
HOT MAMA
Downloader
Music
•
CD
Rock
[50/100]

Echozone
25/01/2013, Didier BECU
---
Hot Mama, well it's the kind of band's name I never should consider if I would start one. The name alone is like some hint that they don't take themselves seriously and I really hate musicians who are thinking that way. Nah good, music can be fun, but I need some emotions and that's the great lack of this debut cd. Technically speaking this is an OK record, but it leaves us cold.
The music these Germans make is just too bland. I never thought that in 2013 there are still bands around who are making the dull crossoversound from say 1991, but that's without counting Hot Mama. Imagine Red Hot Chili Peppers with female vocals (but without talent) or the B-sides from Skunk Anansie and you'll have their sound.
The ten songs on Downloader never annoys, but you just heard it too much. Who knows you'll hear it at some festival, but just like so many other bands, you'll just have your beer and you'll forget you've ever heard them. Mediocre dated rock.
Didier BECU
25/01/2013
---