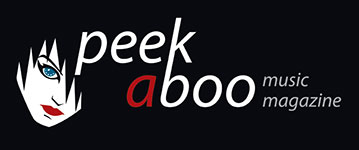 like this cd review
---
THE LAW-RAH COLLECTIVE
Filed Of View
Music
•
CD
Dark Ambient
•
Drone
[90/100]

Ant-Zen
24/01/2013, Chris KONINGS
---
A band I missed during Maschinenfest are The Law-Rah Collective. This is a dark ambient project led by Dutchman Bauke Van Der Wal. They have been around for more then ten years now and seem to float from one label to another. This is their 11th album and it's only the second one on Ant-Zen. It's also quite unique for the label as I can't compare it to anything else.
The first song takes more then twenty minutes but don't let that discourage you, it's pure bliss with soft female singing at the start and the end. The first part is pure drone, slowly building up and then more depth is added with Bauke's soft yet deep voice reciting poetry. It reminds me a lot of "Leap Of Faith" by Lee Ranaldo (Sonic Youth), found on Le Sacre Du Printemps (Gonzo Circus).
I love the tiny specks of footsteps and cracks in "Underneath", they really give you the feeling you are in the process of mapping out an entirely new cave system, discovering wonderous halls and pitchblack, endless chasms. For once, no beats or pounding industrial techno, nor any tribal rhythms, the only song with a minimal amount of rhythm is "The Lie". But the wonderful voice of Hiekelien Van Den Herik will attract your full attention here.
"A Different Perspective" is even more minimal, very eerie drones and occasional hisses and shifting noises, like a glacier in motion. "From Here" has very distant sounding vocals, slight rhythms and a cold howling wind and rain that can lull anyone into hibernation.
Someone who can direct me to a good 'all you can eat' restaurant before going to Maschinenfest?
That way I can stay the entire day and not miss out on the good stuff. Highly recommended for drone lovers! And with the poetry, it will reach a much broader audience.
Chris KONINGS
24/01/2013
---