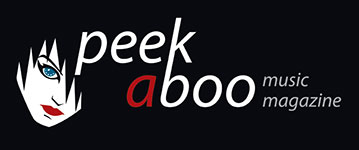 like this movie review
---
DESTIN CRETTON
Short Term 12
Movie
Drama
[76/100]

Remain In Light
26/06/2014, Didier BECU
---
It's not very easy to break trough when you direct an arthouse film that deals about deep human emotions, but Destin Daniel Cretton did it. His debut Short Term 12 won last year during the Filmfestival from Ghent the Public Award and this price is only a small example from the walk of fame this film had. The reason lies in both the excellent directing and magnificent performance by new talent Brie Larson.


The bizarre title Short Term 12 refers to the shelter that is the subject from the whole movie. That is a perfect subject for director Cretton as he has worked himself during years with young delinquents. Even if the movie has some charming moments, it feels at times like you're watching a documentary in where you can see the strange relation between the tutors and the teens.


One of the person who works there is Grace (Brie Larson). Every day this young woman cycles to her job hoping that she can deliver something that betters the life quality of the teens. During the movie we learn that Gracie herself has a very dark past. She has seen all the dark sides in life and that's the reason why she's helping others, not that she still believes in a better world. The only thing she believes in is the love for her friend and colleague Mason (John Gallagher Jr.) from whom she gets pregnant. While the young woman doubts if she'll ever be a perfect mother, she's daily confronted with heartbreaking stories, escapes and suicide attempts.


Short Term 12 is surely not an easy film to digest, but Cretton never makes his message too heavy either. Every time you can feel a danger, but it always get softened by a joke. And then there's of course Brie Larson who we already saw performing in Don Jon as Joseph-Gordon Levitt's sister. The amount of talent this actress has is enormous and soon you'll remember her name as easy as the one from Angelina Jolie.


Short Term 12 is great cinema. Brilliant performances, a story to think about and a director who knows how to touch our heart. Recommended!


Short Term 12 is now out on DVD on Remain In Light.
Didier BECU
26/06/2014
---
Internationaal doorbreken met een arthousefilm die over emoties handelt is niet zo eenvoudig, maar Destin Daniel Cretton deed het toch. Zijn debuut Short Term 12 haalde afgelopen jaar tijdens het Filmfestival van Gent de Publieksprijs binnen en dat is maar een voorbeeldje van de triomfgang die deze beklemmende prent heeft gekend. De reden mag je zowel in de knappe regie als de verbluffende acteerprestatie van Brie Larson zoeken.


De bizarre titel Short Term 12 verwijst naar het gelijknamige opvangtehuis, want het is daar waar de hele film zich afspeelt. Meteen een gedroomd onderwerp voor Cretton omdat hijzelf jarenlang in deze branche werkte. Ook al bezit deze film meer dan genoeg charmante momenten, lijkt de film bij momenten bijna op een documentaire waarin de relatie tussen de opvoeders en de geïnterneerde tieners op treffende wijze wordt belicht.


Een van die mensen die daar werkt is Grace (Brie Larson). Dagelijks fietst ze naar het tehuis in de hoop dat ze haar steentje kan bijdragen om de verloren tieners terug wat levenskwaliteit te geven. Gemakkelijk is dat niet, maar Grace zet door. Gaandeweg merken we dat ook zij een zwaar verleden met haar meesleurt. Grace heeft alle zwarte kanten van het leven gezien en zet zich daarom volop voor anderen in, ook al gelooft ze al lang niet meer in een betere wereld. Het enige waar ze wel nog een beetje houvast aan heeft is haar vriend en tevens collega Mason (John Gallagher Jr.) van wie ze zwanger raakt. Terwijl de jonge vrouw twijfelt of ze wel of niet een ideale moeder zal zijn, wordt ze dagelijks met schrijnende verhalen, ontsnapping- en zelfmoordpogingen geconfronteerd.


Short Term 12 is zeker geen lichte film, desalniettemin slaagt Cretton erin om zijn boodschap niet loodzwaar te maken. Net op het moment dat de tragiek op de loer ligt, last de cineast een grapje in, al was het een adempauze. Een andere troef die Cretton heeft is natuurlijk Brie Larson die eerder dit jaar als zusje van Joseph-Gordon Levitt in Don Jon was te zien. Dit meisje bulkt van het talent en het zal dan ook niet lang duren vooraleer je haar naam in één adem met die van pakweg Angelina Jolie zal uitspreken.


Short Term 12 is cinema met een hart. Knappe vertolkingen, een verhaal om over na te denken en een regisseur die weet hoe hij de klemtoon op de kleine dingen des leven moet leggen. Aanrader.


Short Term 12 is nu op DVD uit via Remain In Light.
Didier BECU
26/06/2014
---
---