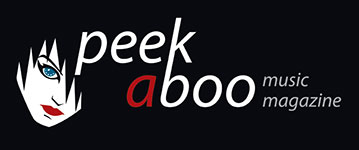 like this movie review
---
GUILLAUME CANET
Blood ties
Movie
Crime
[85/100]

LumiŤre
25/06/2014, Didier BECU
---
A film that starts with the stomping beats from New York Groove by Ace Frehley can't fail. And yes indeed, after two hours we know the answer: Blood Ties by Guillame Canet is a brilliant tribute (and even more than that) to seventies cinema like the one we know from Sidney Lumet or William Friedkin. And with this I like to blame Flemish journalists who were too harsh for this release. In fact they forget the essence of it, as for them Blood Ties was just the long awaited Hollywood debut from Belgian actor Matthias Schoenaerts. Shame on them as Blood Ties is simply one of the most underrated movies from 2014.


Blood Ties is not a new movie, but the American remake from Les Liens Du Sang made in 2008 by Jacques Maillot starring (yes!) Canet himself. The actor who has a great admiration for 70's cinema thought the story was perfect to transform into an old-fashioned copmovie. He met James Gray, a veteran in the genre who already directed the very underrated We Own The Night and a collaboration was born. As there is a lot of European money in the pot, Canet was "forced" to work with some European stars. Talent was not the only factor as they all had to obtain a work license. At the end of the day Canet chooses his own wife (Marion Cotillard) and the new upcoming star: Matthias Schoenaerts, even if his role only lasts a couple of minutes.


The story is not quite original, but that doesn't matter. Canet tells the story of two brothers who are opposites. Frank (Billy Crudup) is a well-respected cop, while his brother Chris (Clive Owen) ends up as a crook who get behind bars. Due to his profession, Frank is regularly faced with Chris' crime activities. Always he has the same impossible dilemma: choosing between the honour of his profession or the love for his brother. It's a heartbreaking choice that is witnessed by their father Leon (an as always excellent James Caan). Between the male violence, there's place for some female beauty (and acting talent) too. Monica (Marion Cotillard) is the former wife of Chris, but due to her drug use this hooker can't leave his side. Chris has no problems in getting women. His newest flame is local beauty Natalie (Mila Kunis), while Frank can't get enough of from Vanessa (Zoë Saldana), only problem is that she's already taken by some scum named Scarfo (Matthias Schoenaerts).
As said the reviewers weren't charming for Blood Ties, and the only question that burn on our lips is just: why? From the very first minutes you'll see a director behind the camera who has a very big love and passion for the great examples of cinema. You see influences from both Friedkin (The French Connection) and Mann (Heat) and if you combine that with a sublime cast, you get pure fireworks. Blood Ties has all the themes a classic need: violence, sex, suspense, a beautiful set and a genius soundtrack. Absolutely recommended!


Blood Ties is now out on Lumière on both DVD and Blu-ray.
Didier BECU
25/06/2014
---
Een film die met de stompende beats van New York Groove (een nummer van Kiss-lid Ace Frehley) begint kan niet stuk. En inderdaad, na ruim twee uur speeltijd luidt het eindoordeel: Blood Ties van Guillame Canet is een briljante ode (en zelfs meer dan dat) aan de seventies cinema van pakweg Sidney Lumet of William Friedkin. Meteen is dat ook een dikke veeg uit de pan naar tal van journalisten die dit kleine meesterwerk in hun schrijfsels niet meer als het Hollywooddebuut van Matthias Schoenaerts zagen. We weten ondertussen dat de Vlaamse pers sinds eeuwen droomt van een Hollywoodster van eigen bodem, maar daardoor zijn ze wel volledig de essentie vergeten: Blood Ties is één van de filmparels van 2014.


Blood Ties is geen nieuwe film, wel de Amerikaanse remake Les Liens Du Sang uit 2008 van Jacques Maillot waarin Canet nota bene zelf de hoofdrol vertolkte. Canet die een grote bewondering heeft voor seventies cinema dacht dat dit verhaal ideaal voor een ouderwetse copmovie zou zijn. Hij botste op James Gray, een veteraan in het genre die het al even ondergewaardeerde We Own The Night draaide. Mits er heel wat Europese geld in de pot zat, werd Canet "verplicht" om een paar Europese sterren in zijn film te verwerken. Gemakkelijk was dat niet omdat talent niet de enige factor was, de acteurs moesten ook een werkvergunning hebben. Uiteindelijk koos Canet voor zijn eigen vrouw (Marion Cotillard) en de nieuwe ster in wording: Matthias Schoenaerts, ofschoon die maar een paar luttele minuten in beeld is.


Het verhaal is allesbehalve origineel, maar dat is van geen belang. Canet schetst in het grauwe New York van de jaren 70 het relaas van twee broers die elkaars tegenpolen zijn. Frank (Billy Crudup) is als gewaardeerde flik "geslaagd" in zijn leven, terwijl broer Chris (Clive Owen) keer op keer in de misdaad (en dus ook de gevangenis) belandt. Het valt niet uit te sluiten dat Frank geregeld wordt geconfronteerd met de misstappen van Chris. Steeds moet de man kiezen tussen zijn beroepseer en de liefde voor zijn broer. Het is een hartverscheurende keuze die vader Leon (een excellente James Caan) met lede ogen aanziet. Tussen al dat mannelijke geweld lopen er ook nog heel wat schone vrouwen rond. Monica (Marion Cotillard) is de ex van Chris, maar door haar druggebruik kan het hoertje niet van zijn zijde wijken. Chris laat maar belopen, aan vrouwen heeft hij immers geen gebrek en pocht dan ook met Natalie (Mila Kunis), het knappe grietje uit de buurt. Broer Frank kan maar niet genoeg krijgen van Vanessa (Zoë Saldana), maar eigenlijk is zij al bezet door het stuk crapuul dat Scarfo (Matthias Schoenaerts) heet.


De recensenten zijn niet bepaald lief geweest voor Blood Ties, en de enige vraag die op je lippen brandt is gewoon: waarom? Vanaf de eerste minuten merk je dat hier een regisseur achter de camera staat die niet alleen veel goesting heeft, maar ook een enorme liefde voor de grote voorbeelden van de cinema. Je ziet hier zowel de invloed van Friedkin (The French Connection) als Mann (Heat) en een dergelijke combinatie zorgt met zo'n sublieme cast voor spetterend vuurwerk. Blood Ties heeft alle ingrediënten die een klassieker nodig heeft: geweld, seks, een knappe karakterstudie, spanning, goede dialogen, een prachtige set en een geniale soundtrack. Dus ja, Matthias Schoenaerts zal wellicht groot worden in Hollywood, maar Blood Ties is vooral een niet te missen knaller.


Blood Ties is vanaf nu uit op Lumière, en dit zowel op dvd als Blu-ray.
Didier BECU
25/06/2014
---
---