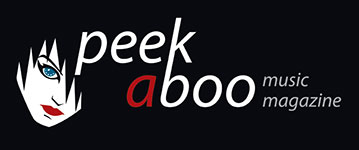 like this movie review
---
HOSSEIN AMINI
The Two Faces Of January
Movie
Drama
[62/100]

A-Film
02/11/2014, Didier BECU
---
We suppose that the name of Hossein Amini means nothing to most of our readers, but he is the man who wrote the story for The Wings Of The Dove and went to the US to deliver marvellous scripts for Drive and Snow White And The Huntsman. It looks like Amini wwanted to stand behind a camera himself and with The Two Faces Of January he made his directing debut, the adaptation of a Patricia Highsmithnovel. The stories of this American novelist are perfect fodder for the silver screen. The most illustrious examples are of course Hitchcock's Strangers On A Train and The Talented Mr. Ripley by Anthony Minghella. It's obvious that these two gems were an example for Amini, but even if The Two Faces Of January has some tension, the movie is just a bit too bland to impress.
The story takes places in Crete, 1962. Chester MacFarland (Viggo Mortensen) and his wife Colette (Kirsten Dunst) are enjoying the beauty of the island, but they're not there as tourists. Chester is a wicked charlatan who is on the run as he sold worthless shares in New York. He is followed by a private eye, but in short time the detective is murdered. Travel guide Rydal (Oscar Isaac) witnesses the killing and he is as such involved in a dangerous crime game.
A more than perfect story for the master van suspense to come up with another masterpiece, but Hossein Amini is not exactly Hitchcock. The director is playing too much on safe. The movie has its moving moments, but the directing is a bit uninspired and so you soon forget this film. Due to the magnificent performance by Viggo Mortensen who is getting beyond his Lord Of The Rings-time, the movie grabs your attention. The weakest link however is Kirsten Dunst. The blonde actress is a stunning beauty, but her acting sends you asleep and not one second she delivers as femme fatale.
The Two Faces Of January is out on A-Film on both DVD and Blu-ray.
Directing: Hossein Amini
Cast: Viggo Mortensen, Kisten Dunst and Oscar Isaac
Genre: Thriller
Language: English
Subtitles: Dutch
Length : 96 minutes
Didier BECU
02/11/2014
---
De naam Hossein Amini zegt je waarschijnlijk niks, maar hij is wel de man die na het schrijven van The Wings Of The Dove nadien naar Amerika trok om daar scenario's neer te pennen voor Drive en Snow White And The Huntsman. Amini had blijkbaar zin om zelf eens achter de camera te staan en verfilmde The Two Faces Of January van Patricia Highsmith. De verhalen van deze Amerikaanse schrijfster lijken ideaal geschikt te zijn voor het witte doek, met Strangers On A Train van Hitchcock en The Talented Mr. Ripley van Anthony Minghella als bekendste voorbeelden daarvan. Ofschoon Amini's filmdebuut qua stijl een beetje op deze twee parels lijkt is The Two Faces Of January weliswaar een geslaagde thriller, desalnettiemin net iets te oppervlakkig om te beklijven.
De cineast voert ons naar het Kreta van 1962. Chester MacFarland (Viggo Mortensen) en zijn vrouw Colette (Kirsten Dunst) kuieren op een zonnig terrasje, maar het koppel is niet naar het Griekse eiland getrokken om er toeristje te spelen. Chester is een charlatan die op de vlucht is omdat hij een heleboel mensen niet bestaande aandelen heeft aangesmeerd. Er wordt een privédetective op hem afgestuurd, maar die wordt in korte tijd door de crimineel een kopje kleiner gemaakt. Tegen wil en dank is reisgids Rydal (Oscar Isaac) getuige van deze moord.
Ideaal voer voor om er de master van suspense een meesterwerk van te laten maken, maar Hossein Amini speelt te veel op veilig om ook maar in zijn buurt te komen. De film is wel bij momenten spannend, maar is op zo'n ongeïnspireerde manier ingeblikt dat je hem ook vrij vlug vergeet. Gelukkig is er een zeer degelijke vertolking van Viggo Mortensen die er meer en meer in slaagt om zijn imago van ster uit kabouterfilms wat op te vijzelen. De zwakste schakel van de ketting is Kirsten Dunst. De blondine blijft wel nog steeds een verademing voor het oog, haar acteerprestaties daarentegen zijn eerder slaapwekkend en zij slaagt er geen enkel moment in om als femme fatale het hart van de kijker te veroveren.
The Two Faces Of January is uitgebracht op A-Film zowel op dvd als Blu-ray.
Gegevens:
Regie: Hossein Amini
Met o.a.: Viggo Mortensen, Kisten Dunst en Oscar Isaac
Genre: Thriller
Taal: Engels
Ondertiteling: Nederlands
Minuten: 96
Didier BECU
02/11/2014
---
---