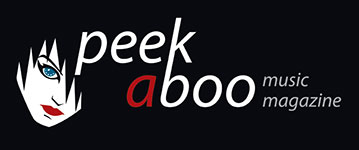 like this documentary review
---
JOZEF DEVILLE
The Sound Of Belgium
Movie
•
Documentary
Documentary
[80/100]

Twin Pics
16/12/2013, Didier BECU
---
The Sound Of Belgium was one of the most remarkable documentaries during the previous edition of the Filmfestival from Ghent. It took some time before the documentary finally was released as some copyright-matters had to be cleared out. But now it's final: the DVD is available everywhere. And yes, this movie is about Belgium. The tiny (but fine) country that some politicians over here want to see disappear.
Luckily enough, this documentary isn't about some boring political matter, but all about culture! Some use a phrase like "typical Belgian" far too often, but Belgians can indeed be proud about their culture. That has already been the case since, say The Flemish Primitives. Also hundred years later it's been like that, even Napoleon had to cross Belgium to see his expanding dreams coming true. That's of course the same thing for music. Agreed, some conservative souls will always link Belgium with Jacques Brel, or God forbid Soeur Sourire, but in an alternative point of view Belgium always played a pioneering role.
In this documentary Jozef Devillé tells the story of the Belgian dancescene in 90 minutes. It seems at first sight impossible to do such a thing, but the maker did this job in a very fine way. The result isn't only interesting for those who were actually there, it's also a godsend for a new generation that has an interest in the musical past. Those sweaters with the yellow smileys might indeed look outdated, but the music still lives on.
Devillé begins this documentary with the first important invention in the dancescene: the Decap-organs. These gigantic organs were in fact the first dj's. As venues gathered hundreds of (mostly drunken) people it was impossible to hear a gramophone, but those enormous organs could. Due to these organs every highway soon had its own discotheque. In the end trafficless Sundays and alcohol tests put an end on those Sunday ravers.
The evolution didn't stop though. The second one took place in Ostend. The Groove used to be a discotheque at where you could hear tunes that you couldn't find in any Belgian shops. Dj's went to New York to buy their records. As those popular tunes weren't available on Belgian sole, people like Jean-Pierre from the Jukebox-shop in Brussels started to press their own copies. Or why not just re-record them? Everybody wanted to have the single Why Can't We Live Together by Timmy Thomas. As it was available some clever guys picked up a certain Mike Anthony who recorded the tune. It resulted in millions of sold copies.
The real boom of the dancescene came during the end of the 70's when disco invented the synthetic sounds. A band like Telex was with their Disco Moskow surely as influential as their German soulmates Kraftwerk. The threat of Russian missiles and the Thatcherian politics from Wilfried Maertens made music sound cold. Bands like The Neon Judgement, Front 242 or The Klinik produced such sounds. Their style would later be known as coldwave or EBM. They were indeed the forerunners of the technoscene. Bizarre enough, the media refused to give them any attention. According to the serious "music buffs" music can't be real when it's done with a drumcomputer! Real musicfans however knew that the heart of electronics was beating in Belgium.
And then there's of course that wellknown (but great) story about the dj who started playing Flesh by A Split-Second on a different rpm. With that New Beat was born. From then on you could find every day new 12"inches with New Beat-tunes and there was also the immense rise of thediscotheques. People were composing a tune in three hours time and became very rich with it. It's funny to hear Jo Casters from Poesie Noire confess that he simply gained 40.000 Belgian francs in less than 20 minutes. You just had to be there, even the microphone didn't had to work! The greatest irony however is that most of these tunes (from I Sit On Acid till The Sound Of C) have become classics. Due to its popularity everyone wanted to profit from this genre. As soon as crooners made their New Beat-versions, everyone knew that the curtain had fallen over this phenomenon.
So yes, it's time for maker Devillé to lead us to the next evolution: techno! In no time the Belgian-based label R&S Records got world famous. Just like with the New Beat, discotheques were housing the beattunes. Once again the dream splattered. This time it was caused by drugdealers, as due to their actions politicians closed down the temples, and so another scene got buried.
Jozef Devillé tells the tale of this musical event in an interesting, sometimes funny, but especially a melancholic way. Apart from some clips,you can see lots of interviews: Sven Van Hees, Renaat De Paepeliere, Jo Casters, Herman Gillis, CJ Bolland, Ken Ishii, Jade 4U, Dan Lacksman, Rocco Granata...just too many to name them all!
The Sound Of Belgium is a not to be missed documentary for everyone who devotes his life to music. It's just a bit of a shame that there aren't real extra's on this disc as it'd be great to see some of those old clips again.
Anyway, The Sound Of Belgium is a must have. The DVD is out now on Twin Pics an ideal gift to put under that Christmas tree!
Didier BECU
16/12/2013
---
Tijdens de vorige editie van het Filmfestival van Gent was The Sound Of Belgium één van de meest opmerkelijke documentaires die toen werd vertoond. Doordat er nog heel wat moest worden geregeld op het vlak van auteursrechten liet de uiteindelijke dvd- en bioscooprelease nog een tijdje op zich wachten. Maar nu is de dvd wel degelijk overal verkrijgbaar! En jawel, deze film gaat over België: dat fijne landje dat sommige politici zo graag zouden zien verdwijnen.

Gelukkig gaat The Sound Of Belgium niet over het gepalaver over één of ander kiesdistrict, maar wel over cultuur! Misschien is een uitspraak als "typisch Belgisch" ondertussen ondoordacht gemeengoed geworden, toch kunnen we op onze cultuur wel trots zijn! Dat was al het geval in de tijd van pakweg de Vlaamse Primitieven, maar ook honderden eeuwen later kan niemand België zo maar links laten liggen. Zelfs Napoleon moest rekening houden met Waterloo toen hij zijn veroveringsplannen wilde uitvoeren. Dat geldt tevens voor de muziek. Toegegeven, conservatieve zieltjes zullen België waarschijnlijk voor eeuwig gelijkschakelen met Jacques Brel (of godbetert Soeur Sourire), maar op alternatief vlak speelde België altijd een belangrijke pioniersrol die het gezicht van de muziek- en danscultuur eeuwig zou veranderen.

In zijn documentaire schetst Jozef Devillé op anderhalf uur tijd het relaas van de Belgische dansscène. Een bijna onmogelijke opdracht om zo'n rijke geschiedenis in een notendop te vertellen, maar toch slaagt de maker daarin. Het resultaat is dan ook niet alleen interessant geworden voor zij die het allemaal hebben meegemaakt, maar ook voor de nieuwe generatie muziekfans is de documentaire een must. De pullovers met de smileys zijn misschien wel hopeloos gedateerd geraakt, de soundtrack die de jaren 80 en 90 kleurde is levendiger dan ooit.

Devillé begint zijn documentaire met de eerste belangrijke uitvinding voor de Belgische muziekscène: de ingenieuze Decap-orgel. Deze gigantische orgels zijn in feite de eerste dj's. Mensen kwamen bijeen om te fuiven. Het grote probleem was dat een gewone grammofoon niet kon worden gehoord in een zaal die is bevolkt door honderden (vaak dronken) mensen. Daar zorgden die Decaporgels dus wel voor. In geen tijd had iedere autoweg zijn eigen In De 14 Billekes (de populairste dancing uit die tijd die zo'n orgel had). Het waren uiteindelijk de autoloze zondagen en de ingevoerde alcoholtesten die het succes van de zondagfuivers de das omdeden.

De evolutie stopte evenwel hiermee niet. De tweede muziekboom ontstond in Oostende. The Groove was de discotheek waar je platen kon horen die je nergens in een Belgische winkel kon vinden. Dj's gingen naar de platenwinkels van New York om nadien met de grootste hebbedingen naar huis te komen. Deze platen werden ontzettend populair, maar totaal onvindbaar in België. Tot op het moment dat enkele slimme mannen (zoals Jean-Pierre van de Brusselse Jukebox-winkel ze gewoon zelf ging persen). Of nog beter: men maakte gewoon een eigen versie. Nergens kon je bijv. de populaire single Why Can't We Live Together van Timmy Thomas op de kop tikken, dus liet men het gewoon opnieuw inzingen door ene Mike Anthony (het kind moet een naam hebben) met als gevolg dat er miljoenen exemplaren van deze hit zijn verkocht.

De echte uitbarsting van de Belgische dansmuziek ontstond op het einde van de jaren 70 dankzij de synthetische klanken van de disco. Baanbrekers Telex zorgden met Disco Moskow voor een mijlpaal die minstens even belangrijk is als het werk van hun invloedrijke Duitse soortgenoten Kraftwerk. Toch was het vooral het doembeeld dat alle Russische kernraketten ooit op België zouden vallen en de Thatcheriaanse aanpak van Wilfried Maertens die voor donkere klanken zorgden. Groepen als The Neon Judgement, Front 242 of The Klinik maakten ijskoude elektronische klanken. Hun stijl die later als coldwave of EBM zou worden omschreven was een Belgische uitvinding, en de voorloper van alles wat later onder de noemer techno zou vallen. De media weigerde evenwel om deze pioniers ook maar één minuut aandacht te gunnen. Een compositie die met een drumcomputer was gemaakt was gewoon geen echte kunst, aldus de "muziekkenners". Echte muziekfreaks wisten natuurlijk wel dat het hart van de electronica in België klopte.

En dan is er natuurlijk dat eeuwenoude (maar nog steeds fascinerende) verhaal van de dj die Flesh van A Split-Second op de verkeerde toeren draaide. Het gevolg daarvan was de geboorte van de New Beat. Plotseling werden dagelijks maxi-singles uitgebracht en schoten gigantische danstempels (met de Boccaccio aan top) als paddenstoelen uit de grond. Men componeerde op drie uur tijd een deuntje en men werd er nog stinkend rijk mee. Jo Casters van Poesie Noire die talrijke New Beat-nummers uit zijn mouw toverde windt er in deze documentaire geen doekjes om: op die manier verdien je veertigduizend Belgische frank op twintig minuten tijd. Het enige wat je nodig had was gewoon een micro en die moest zelfs niet eens werken! De grootste ironie is dat vele van deze nummers (van I Sit On Acid tot The Sound Of C) onsterfelijke klassiekers zijn geworden. Door de immense populariteit ervan wilde iedereen zijn graantje meepikken. Iedereen bracht een New Beat-plaat uit, van Rocco Granata tot de verschrikkelijke Frank Dingenen. De underground werd populair en daarmee was ook het doek over de originaliteit ervan gevallen, waardoor Devillé ons naar een nieuwe evolutie loodst: de techno!

In geen tijd werd het label R&S Records een wereldbegrip. Net zoals dat met de New Beat het geval is, ontstonden er ook discotheken (bijv. de Cherry Moon in Lokeren) die deze muziek onderdak gaf. Jammer genoeg werd ook deze droom aan flarden geschoten, deze keer door hebzuchtige dealers waardoor wetgevers in de naam van het handhaven van de openbare orde de danstempels voorgoed het zwijgen oplegden.

Jozef Devillé vertelt in deze documentaire op een interessante, soms komische, maar vooral melancholieke wijze de geschiedenis van dit unieke muziekverhaal. Naast stukjes uit talrijke videoclips en oude journaals zie je tevens een resem grote namen de revue passeren: Sven Van Hees, Renaat De Paepeliere, Jo Casters, Herman Gillis, CJ Bolland, Ken Ishii, Jade 4U, Dan Lacksman, Rocco Granata...te veel om op te noemen.

The Sound Of Belgium is wel een onmisbare documentaire voor iedereen die met muziek bezig is, toch is het jammer dat er op deze geen disk geen echte extra's zijn te vinden. Het zou bijv. leuk geweest zijn om een paar oude videoclips op deze uitgave te zetten, helaas moet je het met twee korte filmpjes stellen die de eindmeet niet hebben gehaald.

The Sound Of Belgium is een must voor iedere muziekliefhebber. Voor de een zal het een prettig wederzien zijn, terwijl het voor de nieuwe generatie een schitterende geschiedenisles in alternatieve muziek is. In huis halen die schijf! De dvd is nu uit op Twin Pics.
Didier BECU
16/12/2013
---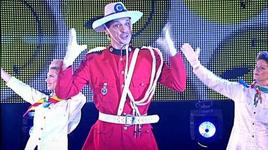 ---