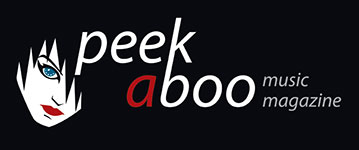 like this movie review
---
MAGGIE CAREY
The to do list
Movie
Comedy
[65/100]

SONY SPHE
11/02/2014, Didier BECU
---
Maybe it has something to do with our age, but retro-comedies are no longer limited to the 80's, there are the 90's too. Because yes, they also belong to a past that is very far away…. The To Do List is a vulgar (but enormously funny) teen comedy that is set in 1993. It was the age in where grungebands let us believe that hippies were the new thing, till Kurt Cobain blew himself a bullet through the head. But good, this new movie by Maggie Carey (no relation with you know who) is not about changing the world, but the discovery of sex.


Brandy Klark (Aubrey Plaza) is the nerd at school. The teenager gets the highest points, but for her classmates she's nothing but the fave target of bully's. Before she starts university, Aubrey has set up a to do list. The list contains all different sex acts she wants to explore before she's turning 18. As we're good educated we really don't want to tell you what's on the list, all we can reveal is that Brandy has a quite vivid fantasy. It's certainly not easy to achieve the goals as not only she's a virgin, Brandy is also extremely unpopular with the boys.


Let us be honest: these type of movies have their pro's and con's. We hardly dare to use the term film, but it's certainly sure that this movie is extremely funny. The funniest element from this comedy is that it's made from the point of view from a girl, cos admit it: in movies it are usually boys who are dreaming about how to lose their virginiality, not? Apart from that, there's something wrong with the casting though. Aubrey Plaza is funny and plays her role well, but it's a bit unusual to see a 29-year old woman performing a teenager from high school.


The To Do List is now out on DVD through Sony. And no, you don't have to feel any shame as after all you watched Porky's too, not?
Didier BECU
11/02/2014
---
Het zal wel iets met onze ouderdom te maken hebben, maar anno 2014 worden er niet alleen retrokomedies over de jaren 80 gedraaid, maar ook over de jaren 90. Want tja, ook die behoren allang tot het verleden. The To Do List is een vulgaire (maar dolkomische) tienerkomedie die zich in 1993 afspeelt. Het tijdperk waarin grungegroepen tieners deden geloven dat het hippietijdperk volop terug was, tot op het moment dat Kurt Cobain een kogel door zijn hoofd joeg! Maar goed, deze film van Maggie Carey (bij ons weten geen familie van!) gaat niet over het geloof in een betere wereld, maar wel over seks.


Brandy Klark (Aubrey Plaza) is het sulletje van de middelbare school. De tiener behaalt wel de allerbeste punten, maar voor haar klasgenoten is zij gewoon een wereldvreemd meisje dat om de haverklap moet worden gepest. Alvorens zij naar de universiteit trekt wil Aubrey eerst een to-do-lijstje afwerken. De Himalaya beklimmen staat er niet in, wel is het een waslijst van allerlei vreemde standjes die Aubrey wil uitproberen. Wij zijn christelijk opgevoed, dus pennen wij deze variaties niet neer! Als maagd valt zo'n lijstje uitvoeren niet mee, zeker niet als je weinig populair bent bij de jongens.


Laat ons eerlijk en wel wezen. Dat soort komedies zal altijd zijn voor- en zijn tegenstanders hebben. Zelf durven we nauwelijks de term film te gebruiken, wel staat het als een paal boven water dat The To Do List ontzettend grappig is. Leuk is ook dat deze sekskomedie gemaakt is vanuit het standpunt van een meisje. Wel is er iets grondig mis met de casting, want ook al is Aubrey Plaza best leuk om naar te kijken, is het allesbehalve vanzelfsprekend dat men een 29-jarige een 17-jarige tiener laat vertolken.


The To Do List is nu uit op dvd via Sony. En neen, u hoeft zich daar niet voor te schamen...per slot van rekening keek u ook ooit naar Porky's, niet waar?
Didier BECU
11/02/2014
---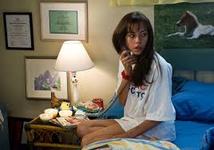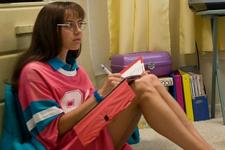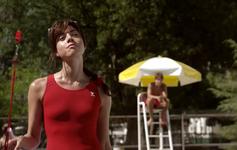 ---