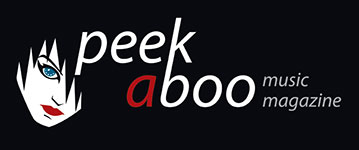 like this movie review
---
ROBERT LUKETIC
Paranoia
Movie
Crime
[55/100]

E1
21/02/2014, Didier BECU
---
Fans from the handsome Liam Hemsworth won't probably find that easy a positive note about this thriller. Once you start watching, you know why. The film can count on an impressive cast, but you can't see not one scene in where their talents are used. Nah good, Ford won't loose his sleep about this as he plays on automatic pilot and is just cashing in.


If you know who's behind the camera then it's no surprise. The name of Robert Luketic didn't ring immediately a bell, but thanks to IMDb we found out that he's the maker of crap like Legally Blonde, Win A Date With Tad Hamilton and Monster-in-Law. At a certain moment the man thought he could make a thriller too, and after 21 he's back with another misser.

The script is based on a novel by Joseph Finder and starts nice. The current world we're living is hard. That's something that rookie Adam Cassidy (Liam Hemsworth) knows. The young guy works in a company for smartphones. After ruining his presentation, he's sacked by the arrogant CEO Nicholas Wyatt (Gary Oldman). Adam wants revenge and at the same eve he spends lots of money with the company's creditcards at the local disco. Nicholas finds this out and puts Adam for a choice: or he'll be turned over the FBI or he will be spying in the competitive company led by Jock Goddard (Harrison Ford).

A story you heard before. Any trained filmmaker would at least be able to make a decent film with this, but not Robert Luketic. He tries but his directing is uninspired and very dull. That's a pity for Harrison Ford, but especially for Gary Oldman who deserves better. The sole talent Amber Heard owns are her looks and Liam Hemsworth can't act, just like his brother Chris (Thor).
Paranoia is released on E1 and is out on both DVD and Blu-ray.
Didier BECU
21/02/2014
---
Fans van knapperd Liam Hemsworth zullen het behoorlijk moeilijk hebben om ook maar één positief woord over deze thriller op het net te vinden. Terecht, de film pakt wel uit met een indrukwekkende sterrencast, toch benutten de makers in geen enkele scène hun vakkundigheid. Hoofdrolspeler Harrison Ford (met kaalkop!) zal het wellicht allemaal worst wezen. Voor hem is Paranoia niet meer dan een routineuze klus die hem wat extra poen oplevert, wel zit de filmfan met een gedrocht opgezadeld.


Maar ja, wat wil je als de regisseur van dienst ene Robert Luketic is? Neen, we wisten het ook niet meteen uit ons hoofd, maar door wat opzoekingwerk kwamen we er vrij snel achter dat deze mijnheer de maker is van missers als Legally Blonde, Win A Date With Tad Hamilton en Monster-in-Law. Op een bepaald moment dacht deze regisseur dat hij ook een thriller in elkaar kon boksen en kwam met de oersaaie 21 op de proppen. Met zijn nieuwste vehikel heeft Luketic opnieuw bewezen dat hij maar beter achter de camera's wegblijft.



Het verhaal dat op een schrijfsel van Joseph Finder is gebaseerd, begint nochtans aardig. De huidige maatschappij is bikkelhard, in het bedrijfsleven is het dan ook pompen of verzuipen. Dat heeft carrièrejager Adam Cassidy (Liam Hemsworth) maar al te goed begrepen. De jonge knaap werkt voor een bedrijf dat ingenieuze smartphones op de markt brengt. Wanneer hij de presentatie van zijn nieuwste project naar de haaien helpt wordt hij samen met zijn medewerkers door de arrogante bedrijfsleider Nicholas Wyatt (Gary Oldman) de laan uitgestuurd. Adam zint op wraak en dezelfde avond spendeert hij in de disco tonnen geld met creditcards van het bedrijf. De sluwe Nicholas komt daar natuurlijk achter en stelt Adam voor de keuze. Of hij licht de FBI in of Adam gaat voortaan spioneren bij het concurrerende bedrijf van Jock Goddard (Harrison Ford).


Een verhaaltje dat je inderdaad al eens eerder hebt gehoord. Nochtans zou iedere cineast met zo'n gegeven op zijn minst een routineuze klus uit zijn mouw kunnen toveren, maar zelfs daar slaagt Robert Luketic niet in. De regie is houterig, en vooral oersaai. Luketic probeert wel een paar hippe trucs in dit lichtgewicht te lassen, alleen werken ze niet. Dat is jammer voor zowel Harrison Ford als (en vooral) Gary Oldman die echt wel beter verdient dan dat! Het enige talent dat Amber Heard bezit is haar knappe snoetje. En wat Liam Hemsworth betreft. Tja, die kan net als zijn broer Chris (Thor) niet acteren.


Paranoia pakt wel uit met grote namen. Die doen wel wat ze moeten doen (Oldman zelfs beter dan dat!), toch lost de film door zijn ongeïnspireerde regie en slappe script geen enkele verwachting in.


Paranoia is nu uitgebracht door E1 en dit zowel op dvd als Blu-ray.
Didier BECU
21/02/2014
---
---