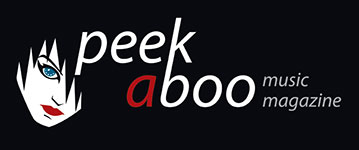 like this article review
---
ENTREMURALHAS: A BLAST!
Article
21/09/2015, Elke DAG
---
Entremuralhas, a blast!

We decided to send over a delegation to check out the goth scene in the Southern parts of Europe, and saw that it was good! The Entremuralhas festival boasts a truly marvellous location: no less than the ruins of a medieval castle looking out over a most charming town serve as the background for a three-day festival with a perfectly balanced line-up.

From recent revelations Keluar and Ash Code over oldschool relic Lene Lovich Band and enchanting Art Abscons to the well-established force of Laibach and the rather disconcerting Igorrr... everyone should find something to his/her liking in this ecclectic mix of subgenres.
The first day, the program was limited to the main stage in the ancient courtyard. The following days kicked off in what used to be the chapel. They continued at a perfectly fairylike location between the castle's battlements and moved on afterwards to the apotheosis (or anticlimax, depending on your musical preferences) on the main stage.
What's more, the venue didn't follow the recent trend of overcharging the line-up. No need to dress up in a hurry (or get up early if you want to look presentable) if you want to make it to the first band. There was plenty of time to enjoy the excellent local food and the town's atmosphere before undertaking the steep ascent. Chill and relax are key words for this delightful festival that will be organised for the seventh time in 2016. A festival the way we like it.

http://fadeinaacultural.com
Check our photoshoots-page:
Elke DAG
21/09/2015
---