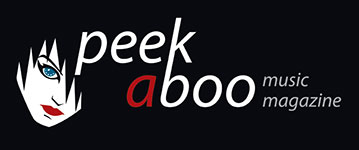 like this cd review
---
W.A.S.P.
Golgotha
Music
•
CD
Hard Rock
[80/100]

Napalm Records
21/09/2015, Ruben SAEY
---
In 1984 W.A.S.P released its first self-titled album. After the previous album Babylon, there was a huge gap of 6 years which has now come to an end. The new W.A.S.P album is born and named Golgotha, which refers to the mountain where Jesus was crucified. Since the early eighties, the band is known for his true American heavy metal. During that period they stayed loyal to their own sound. From the very first note of the album, they take you by the throat and drag you along their rollercoaster of West Coast heavy metal.
Blackie Lawless proves again that he still has a great voice, and also the other musicians do everything to bring back that typical eighties heavy metal sound. Sometimes the guitars sound easy, but with magnificent solos, which results in a varied album. The opening track Scream starts at high speed, which they hold on for a few songs, till they arrive at the slow Miss You. But mind you, there is no much time to relax. The band pulls up the speed on the next track Fallen Under. Slaves Of The New World Under starts calm and easy, but that's just the start! This is the song in which they show what W.A.S.P. is all about. Along with Miss You it is one of the highlights on the album.
With Golgotha, W.A.S.P delivers a very nice and varied album. The fans of American metal know what to do! Six years is a long wait, but after listening to this album, you soon forget that! A typical timeless W.A.S.P album.
Ruben SAEY
21/09/2015
---
In 1984 verscheen het eerste album van W.A.S.P. Het is ondertussen al zes jaar geleden dat deze band het album Babylon op de wereld losliet. Sinds het begin van de jaren tachtig staat de band garant voor degelijke American heavy metal en bleef al die tijd z'n eigen geluid trouw. Vanaf de eerste noot van het nieuwe album Golgotha word je meteen meegenomen op de rollercoaster van deze West Coast heavy metal band. Golgotha wordt op deze manier een waardig vervolg op het album Babylon.
Zanger Blackie Lawless laat hier horen dat hij nog steeds over een goede stem beschikt en ook de muzikanten trekken alle registers open om het typische eightiesmetalgeluid op zijn best te laten klinken. Ingetogen begeleidende gitaren worden afgewisseld met schitterende solo's. Het album opent meteen met het vrij stevig nummer Scream en gaat zo nog enkele nummers op dat tempo door om dan even uit te rusten bij de toch wel gevoelige ballade Miss You. Met Fallen Under wordt meteen het tempo weer wat opgetrokken. Slaves Of The New World Under begint wat voorzichtig, maar laat je niet misleiden: hier wordt het tempo optimaal gebruikt, wat mij betreft samen met het gevoelige Miss You één van de hoogtepunten van deze plaat.
W.A.S.P levert met dit album, een meer dan degelijke schijf af. De fans van Amerikaanse metal komen hier zeker goed aan hun trekken. Mooie, lange gitaarsolo's aangevuld met lekkere drumpartijen, overgoten met meer dan degelijke vocalen. Zes jaar is lang, maar dat is na het beluisteren van dit album zo weer vergeten. Hier heeft de tijd blijkbaar geen vat op. De release van dit album is voorzien voor 2 oktober 2015.
Ruben SAEY
21/09/2015
---