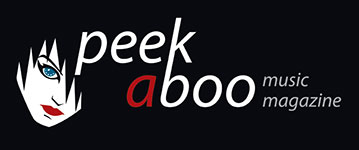 like this tv series review
---
THE HONOURABLE WOMAN
Movie
•
TV series
Just Bridge
30/08/2015, Didier BECU
---
The sympathetic Maggie Gyllenhaal is starring now in a series too. It is a pity that The Honourable Woman will only last one season, but the beauty got a Golden Globe for it. That is not surprising, as of course she is a brilliant actress, but this espionage series is written and directed by Hugo Blick, who previously won both the heart of the public and the press with The Shadow Line. With The Honourable Woman, Sundance Channel and the BBC joined forces, and if you combine all these names then you automatically have the term "quality series".
The subject of this series (the conflict between Palestine and Israel) is perhaps not exactly the kind of production you want to watch for entertainment, but you get high quality instead. Gyllenhaal plays the role of Nessa Stein. As a child, she lost her mother at birth. Later on she saw how her father was gunned down by the PLO. A normal person would be full of hatred, but not Jessica. Together with her brother Ephra (Andrew Buchan) she launches a family business in the UK that tries to reconcile Israel and Palestine. Because of this noble gesture, Jessica ids given the title of baroness, but soon things are going very bad!
After Nessa makes a business contract with Samir Meshal, the Palestinian businessman is shot and also the son of Ephra's nanny is kidnapped. Nessa and Ephra are facing troubled times, as they also have to deal with both the British and US intelligence services, which want to know everything about the Stein Group.
It is not an easy topic, but you don't have to be a Middle East specialist to follow this story. In a genious way, the creators mix politics, espionage and action with a scenario that captivates the viewer from the first to the last second. Add one of the world's best actresses in the lead role, and you can only conclude that this is a tip!
Didier BECU
30/08/2015
---
De sympathieke Maggie Gyllenhaal kunnen we vanaf nu ook in een serie aan het werk zien. Jammer genoeg loopt The Honourable Woman slechts voor één seizoen, maar de knappe Maggie behaalde er wel een Golden Globe mee. Dat hoeft je niet te verwonderen, natuurlijk is ze een briljante actrice, maar deze spionagereeks is geschreven en geregisseerd door Hugo Blick, die eerder met The Shadow Line zowel het hart van publiek als de pers veroverde. Voor The Honourable Woman sloegen Sundance Channel en de BBC de handen in elkaar, en als je al deze namen met elkaar combineert, dan kom je uiteindelijk op de term "kwaliteitsserie" uit.
Het onderwerp van deze serie (het eeuwenlange conflict tussen Palestina en Israel) is misschien niet meteen een hapklare brok voor de doorsnee popcornvreter, wel krijg je er hoogstaande kwaliteit voor in de plaats. Gyllenhaal vertolkt de rol van Nessa Stein. Als kind verloor zij niet alleen haar moeder bij de geboorte, maar zag ze ook hoe haar vader door de PLO werd neergeknald. Een normaal mens zou vol haat zitten, maar niet Jessica. Samen met haar broer Ephra (Andrew Buchan) start ze vanuit Groot-Brittannië een familiebedrijf dat Israël met Palestina wil proberen te verzoenen. Door dit nobele gebaar krijgt Jessica een adellijke titel, maar het blijven geen acht afleveringen zonder gevaar voor de barones!
Nadat Nessa met Samir Meshal een contract afsluit, gaan de poppen aan het dansen. Het duurt niet lang vooraleer de Palestijnse zakenman wordt neergeschoten, en ook het zoontje van Ephra's kinderoppas wordt gekidnapt. Het worden voor Nessa en Ephra bange tijden, bovendien hebben de twee af te rekenen met zowel de Britse als de Amerikaanse geheime diensten, die alles over de Stein Group willen weten.
Het is wel geen gemakkelijk onderwerp, maar je moet geen Rudi Vranckx zijn om dit verhaal vlot te kunnen volgen. Op ingenieuze wijze hebben de makers politiek, spionage en actie gemengd met een scenario dat van de eerste tot de laatste seconde boeit, ook al weet je eigenlijk nooit voor wie je partij moet kiezen. Als je daarenboven nog eens één van 's werelds beste actrices in de hoofdrol ziet, kan je niet anders dan besluiten: tip!
Didier BECU
30/08/2015
---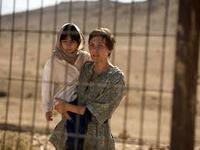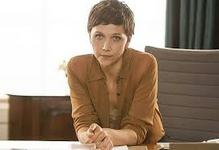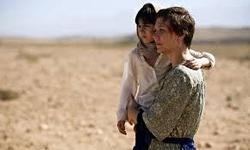 ---