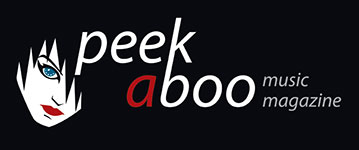 like this movie review
---
ERAN CREEVY
WELCOME TO THE PUNCH
Movie
Crime
[45/100]

E1
04/10/2013, Didier BECU
---
Since shortly James McAvoy can claim to be one of the actors to follow. The Scottish star who gained fame with Shameless has become since The Chronicles Of Narnia and X-Men: First Class a household name in Hollywood. And yet it seems like if he has enough time (and especially interest) for some smaller productions such as Welcome To The Punch. Anyway, director Eran Creevy has no reason to complain as he could also rely on Andrea Riseborough, the other rising star of current British cinema.
Over here this copmovie didn't know that much glory as Welcome To The Punch didn't reach the theatres. After having watched the movie it's clear why. Despite the glorious names, Eran Creevy (who got the support from Ridley Scott after Shifty) doesn't do that much with them. On paper it all looks like an easy thing to swallow, but the director got lost in a labyrinth of difficult plots which make the movie a rather hard nut to break.
Max Lewinsky (James McAVoy) is not the kind of cop who likes working behind his desk. At least not in the past as three years ago he learned his lesson well. After chasing criminal Jacob Sternwood (Mark Strong) he got shot in the knee and due to the womb he's disabled. When Sternwoods son got shot in the airport, Lewisky sees an ultimate chance to seek revenge.

Most directors would made an average chasemovie with this script, but not Eran Creevy. The cinematographer chooses a totally different direction and that's probably the reason that strangled him. The actors are doing a fine job, but in some way they all seem lost in the labyrinth of unnecessary difficult plots. That's kind of sad as you can do much more with the talent of Andrea Riseborough.
Besides all that Welcome To The Punch is a nice popcorntreat. The sole bad thing about it is that you forget the movie soon after you've seen him.
This movie has been released by Entertainment One and is available on both dvd and Blu-ray.
Didier BECU
04/10/2013
---
James McAvoy is zonder twijfel één van de nieuwe gouden haantjes in Hollywood. De Schot die in zijn thuisland vooral bekend werd met de Britse versie van Shameless is sinds The Chronicles Of Narnia en X-Men: First Class een graag geziene ster. Blijkbaar heeft de acteur nog oog en tijd voor kleinere producties, want hij liet zich overhalen om de hoofdrol in Welcome To The Punch te vertolken. Veel klagen heeft regisseur Eran Creevy niet, want hij kon tevens op Andrea Riseborough rekenen, die andere rijzende ster van de Britse cinema.
Bij ons brak deze politiethriller evenwel geen potten en kwam rechtstreeks op de dvd-markt terecht. Na afloop weet je ook meteen waarom, want ondanks de ronkende namen doet Eran Creevy (die na Shifty het vertrouwen van topproducer Ridley Scott kreeg) zeer weinig met zijn sterren. Op papier lijkt het allemaal eenvoudig, toch maakt de cineast zich schuldig aan onnodige (vaak ingewikkelde) plots die de vaart (en dus ook de spanning) uit de prent houden.
Max Lewinsky (James McAVoy) is niet het soort flik dat gelooft in bureaucratie. Toch heeft hij drie jaar geleden zijn lesje geleerd toen hij crimineel Jacob Sternwood (Mark Strong) wou oppakken. De achtervolging liep op een sisser af, Lewinsky kreeg immers een kogel in de knie waardoor hij mankend door het leven moet. Als de zoon van de crimineel op de luchthaven van Londen gewond raakt, ruikt Lewinsky een kans om zijn belager in de val te lokken.
In de handen van de meeste regisseurs zou een dergelijk verhaal niet meer dan een ordinair kat-en-muis-spel worden, doch koos Eran Creevy voor een heel andere weg en het is waarschijnlijk ook een richting die hem nekt. De acteurs doen wel hun best, helaas lopen ze één voor één verloren in het ondoorzichtbare labyrinth van de plots. Dat is vooral jammer voor Riseborough, er valt namelijk heel wat meer uit de Britse dame te halen.
Desalniettemin blijft Welcome To The Punch een leuk tussendoortje, het enige nadeel is evenwel dat je hem na het bekijken vrij vlug vergeten bent.
Deze film is uitgebracht door Entertainment One en is vanaf nu zowel op dvd als Blu-ray in de winkelrekken te vinden.
Didier BECU
04/10/2013
---