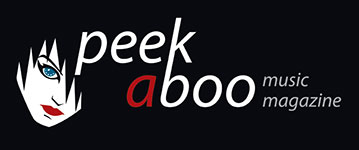 like this cd review
---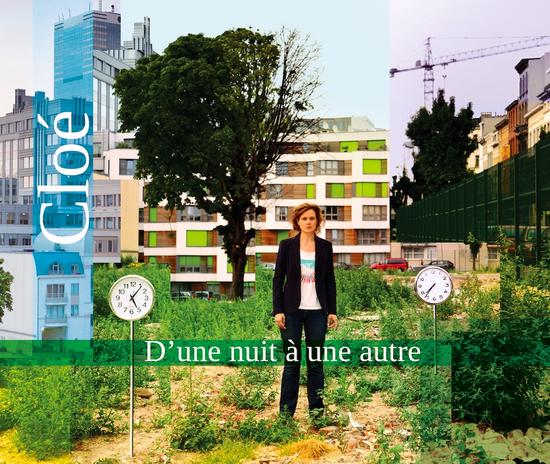 CLOé DU TRèFLE
D'une nuit à une autre
Music
•
CD
Electro
•
Ethereal / Heavenly Voices
•
Pop
•
Singer Songwriter
[95/100]

Trefle Prod.
01/10/2013, Filip VAN MUYLEM
---
To start with, I know Cloé Since the 90's. I was member of the organisation of Woodjet Rock Festival and had to interview her, take pictures of her, write the promo article... Since them i kept following her. She played in the AB, Botanique, Dour Festival and so many other nice places.
20 years after that I get one of the nicest booklets I have ever seen, must have costed a fortune. The music has even a bit of electro influences. The French is very stylish, still with a little bit of An Pierlé influences. Love the nice and well worked out production. 'L'appel' is a stylish intro. 'Je pars' has nice violins and a nice drive. For years 'No Matter' was on my mp3 and later on my i-tunes (please if you don't know this song: go looking after it), as a fix song and I think this one will be added soon enough. 'L'epicier' sounds like a trip trough Brussels, with all the lowparts and the nice accents of people from all kind of parts of Europe who live in Brussels, all together. Somehow this song reminds me a bit of Front242, in a French version. Love the electro and the nice musical details. 'L'esquisse' is another nice electro minded track, with a vocal play, nice strings and funny little noises. A ravishing ecclectic song, with an angelic voice. 'Le Musée' is a classic track, meaning a lot of classic intruments have been used here. The lyrics are like a poem, sung as if it was a nice game of wordplay. 'Descendance' has some reggae flow in it, reflecting the city life & love. Maybe I should call it a city soundscape? I hear even some 80's and Miles Davis influences. 'Jef' is another city story about this guy, with a classic 'Underviewer' drive, love it. 'Chanchan' sounds as a song from the 60's with some electro wizz kid things (some drum' bass) and is sung in English. Love the bassline in this song and the sound of Cloé's voice. 'Même longitude mais bien plus au Nord' is a typical Cloé du Trefle sad song with the melancholic voice and dito story. It's clearly where this story is going and what the message is. It's clear why she was on the same stage as Ani DiFranco years ago. Top quality from Brussels! 'Avez-vous rencontré' is a very poetic song, with a great piano and the nice wordplay i know from this great artist. Nicely and smoothly building up the tension. 'L'effeuilleuse' is another great piano song, where you can hear no sound but the sound of great and talented people producing an angelic sound, with classic instruments. Love the violins and the cello, they add thi little extra. This is a song you need to hear and see during a gig, whilst holding your lover. You might shed a tear in the end. This song gives me goosebumps and goes straight to my bones. 'L'air semble déjà différent' starts very simple, almost a capella. Slowly building up, adding sounds and instruments. Without really noticing you will start to move and maybe even start to dance on this song. A great ending for a pearl, a beauty of the heart! Love the musical chaos in the end, taking it to the top, getting to the musical extasy!
Cloe did a great job, not only is the music great, but she dared to bring the story of an illegal living in Brussels. This album is the story of this person, nowadays a hot topic. So thumbs up for daring to bring this story!
I hope you will all embrace this talent from Brussels! I'm for sure still sold. It's a pleasure when you can see an artist grow, getting stronger, better, wiser and mature!
more info:
https://www.facebook.com/pages/Cloe-du-Trefle/146143049153?fref=ts
http://www.cloedutrefle.com/cloe/News.html
http://www.youtube.com/watch?feature=player_embedded&v=CbpqquLj-LM
review of a previous gig:
http://www.peek-a-boo-magazine.be/en/reviews/cloe-lylac-live-at-the-botanique-10-10-2013-brussels-belgium/?viaadmin=1
new gig, 28/02/2014 at Ixelles. More info:
https://www.facebook.com/events/1454757508085654/?ref_newsfeed_story_type=regular&source=1
Filip VAN MUYLEM
01/10/2013
---