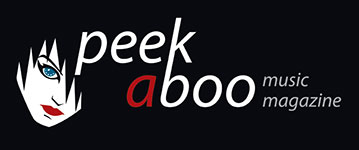 like this movie review
---
KARL MARKOVICS
Atmen
Movie
Arthouse
•
Drama
[77/100]

Contact Film
01/10/2013, Didier BECU
---
Most of the movies that deal about daily situations are mostly those which stick most onto the mind. Hollywooddirectors might think of the most ingenious scripts you can think of, but still daily life is the best inspiration for quality cinema. A concept that has been understood by the brothers Dardenne and it looks like if Austrian Karl Markovics will follow that same direction. Moviebuffs might remember his name from both Die Fälscher and Süsskind , but since Atmen the name Karl Markovics also has become a synonym from a director we have to follow.
Karl Markovics has not much pity for his protagonist. Roman (Thomas Schubert) is a shy boy who is residing in a youth prison and little by little we discover that the young guy has a very dark past to hide as he is a murderer. To put him back into the society he gets a job which consist of transporting dead people from Vienna to the morgue. Roman has not much interest in his job, but from the moment he faces a dead body he remembers all the terrible things he has done in the past. Through this catharsis the young boy regrets his previous violent acts and even wants to visit his mother who abandoned him all those years ago.
Just like his countrymate Michael Haneke Karl Markovics also directs in a very slow (almost documentary-like) way which makes this tragic story more intriguing. The viewer never feels pity for the young criminal but he realises that he's just the victim of unhappy circumstances. Karl Markovics never judges the boy, he just tells the story of a personal battle he's going through and it's the viewers task to decide if he has the right to be forgiven or not. The director can count on both an excellent script and magnificent cast from which Thomas Schubert takes the lead.
Atmen might seem like very heavy stuff to get through, but all by all this isn't a difficult movie even if the story will haunt you for days. Karl Markovics films life as it is and in his hands this results into excellent cinema.
Atmen is available on dvd through Contact Film and in the Benelux the movie is distributed by Filmfreaks.
Didier BECU
01/10/2013
---
Films die over het dagelijkse leven handelen blijven meestal aan de broek blijven plakken. Hollywoodregisseurs bedenken wel de meest ingenieuze scenario's, toch is het dagelijkse bestaan vaak de onuitputbare inspiratiebron voor degelijke cinema. Met dit concept veroveren bijv. de gebroeders Dardenne al jarenlang het hart van de arthouseliefhebber en in zijn filmdebuut volgt Oostenrijker Karl Markovics ook deze weg. Fervente filmfanaten zullen zijn naam miscchien wel kennen uit zowel Die Fälscher als Süsskind (2011), maar sinds Atmen is Karl Markovics eveneens een beetje synoniem voor een te volgen regisseur geworden.
Karl Markovics heeft maar weinig mededogen met zijn protagonist. Roman (Thomas Schubert) is een schuchtere jongen, maar al gauw blijkt dat de jonge man heel wat te verbergen heeft. De jongen zit in een jeugdgevangenis en mondjesmaat komen te weten dat hij een brutale moord op zijn geweten heeft. Om zich terug in de maatschappij aan te passen krijgt hij een job. In Wenen moet hij dode mensen naar het mortuarium te voeren. Roman heeft bij aanvang maar weinig interesse voor deze klus, maar op het moment als hij zijn eerste lijk in een stalen kist plaatst komen ook de herinneringen van vroeger naar boven. Deze catharsis zorgt ervoor dat de jongen spijt krijgt van zijn verleden, hij zoekt zelfs zijn moeder op die hem jaren geleden aan de jeugdzorg overliet.
Net zoals landgenoot Michael Haneke hanteert ook Karl Markovics op trage (bijna documentaireachtige) wijze zijn camera waardoor dit aangrijpende relaas keihard tot de kijker doordringt. Je krijgt nooit echt medelijden met de jonge crimineel, wel besef je dat hij in feite het slachtoffer is van allerlei ongelukkige omstandigheden. Karl Markovics velt ook geen oordeel over de jongen, hij schetst gewoon zijn persoonlijk gevecht en het is aan de kijker om uit te maken of de jonge kerel recht heeft op vergeving of niet. De cineast kan niet alleen op een sterk scenario rekenen, maar ook een verbluffende cast met vooral een uitmuntende Thomas Schubert op kop.
Atmen lijkt misschien op het eerste gezicht een loodzware prent, toch is het geen moeilijke film ofschoon het verhaal evenwel zwaar op de maag blijft liggen. Karl Markovics filmt het leven zoals het is en in zijn handen resulteert dat tot kwalitatieve cinema met een grote meerwaarde. Kijktip.
Atmen is op dvd verkrijgbaar via Contact Film en wordt in de Benelux door Filmfreaks gedistribueerd.
Didier BECU
01/10/2013
---