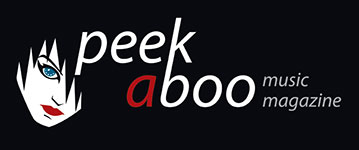 like this concert review
---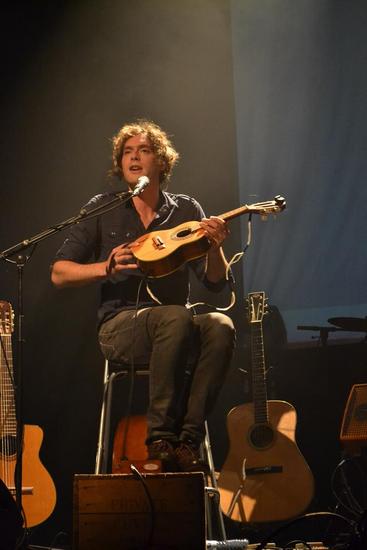 CLOé + LYLAC
Live at the Botanique, 10/10/2013, Brussels, Belgium
Concert
Electro Rock
•
Ethereal / Heavenly Voices
•
Folk / Ethnic / Tribal
•
Singer Songwriter
[95/100]

11/10/2013, Filip VAN MUYLEM
---
I see myself seated in the Botanique, in their biggest venue. It will be the first time that I see Lylac on stage (it's the solo project of Amaury Massion from MY TV is DEAD, joined by a cello player called Thècle Joussad). Love the cello sound, it really adds a great dimension to the play. The guy has a nice, strong and very mature voice (I think it's a smokers voce, a bit like Jeff Buckley and Deus). The sound is very folky & has the ads of a great singer/songwriter. Love the melodies, just as the nice and open hearted stories. It's just the perfect setting for this kind of music & with a great audience. Love the little Nina Simone tribute! I also love the end song where everybody ends up clapping hands (on demand, but still). It's a powerful song where they can show off their qualities and a great climax. It's a very nice first time and I hope to see this duo again!
Cloé and her band start with the same opening song as on her new album 'L'appel'. It's clear that the sound is more elaborated than ever before, enriched with more mature musicians. Its right to say that she went through a lot of phases: from a rock band over a more acoustic sound to a richer sound where there is even place for more electronics and an even more personal touch. Once I described her as an angel singing, well this angel has turned into an angel who can fly and hop on and off: taking a dive into all kind of styles without losing the authentic identity. A good example of this one is the second song 'L'esquisse' (I really love this song: matching a great voice, electronics and classic instruments). The nice video shows us the story of the album: we are flying over Brussels and getting some views on the exile story of an individual person (a very hot item).
I'm happy she also managed to play some old songs like 'Plus qu'une Aurore' where once again her nice voice makes us dream and takes us into her world. 'Je pars' is the prove that she can still make great songs with a great story. I love the live violin! The live drums and the changing from Cloé as guitar player and then back to the piano synth are just great. Some jazzy tunes, some drum'n bass,a pure rock attitude... we get it all! Everything seems to work as if it was no big deal for Cloé and her band. 'Chanchan' is also a great song (sung in English), presented as a vocal duet with a Chinese women. 'Même longitude mais bien plus au nord' is also live a great one. 'Avez-vous rencontré' received some nervous reactions to that one phrase, to me it was a bit of a funny reaction from the audience. Love the song, as it has some nice questions in it, just as the way it is all build up. 'L'air Semble déjà différent' is a great endsong of the regular set. As the audience asked for more we get 'Instant Flou', 'L'épicier' and the great poetic story 'L'Amour et la Folie' (and that's a very old song to end with, but next to 'No matter' one of my favorite ones).
It was a magical night and I hope to see her back on stage of the biggest festivals, as she deserves it even more than before! So up to the Dour Festival (again) and more!
I would also love to ad: buy her new cd, here is the review:
http://www.peek-a-boo-magazine.be/en/reviews/cloe-du-trefle-d-une-nuit-a-une-autre/?viaadmin=1
For the fans of nice pics: this was my second shoot. The pics are raw and have not been reworked. So far I want to keep it fair and simple. I love The Underviewer style: I'm not gonna cheat, not gonna read the manual or what so ever, I just do it like I feel it's right.
Filip VAN MUYLEM
11/10/2013
---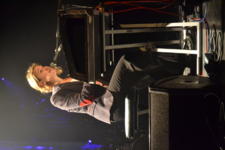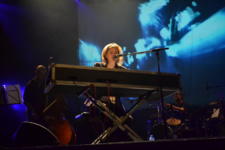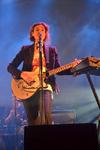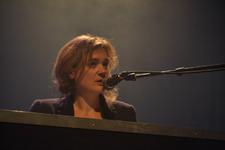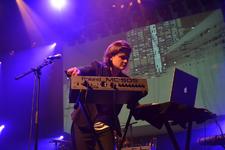 ---