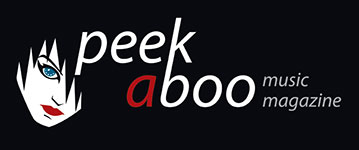 like this cd review
---
THE BEAUTIFUL DEAD
To Lunar Canyons
Music
•
CD
Dark Electro
•
Dark Wave
•
Electro Rock
•
Gothic Rock
•
Heavy Metal
[72/100]

Sonorium
03/10/2013, Filip VAN MUYLEM
---
I first thought it was some kind of best of from the label as each song is so much different from the previous one. Almost every genre of our scene has a song in this one (or almost). It makes it hard to review it and to give a final quotation as well. Anyway, they describe themselves as progressive wave...
'Neon Judas' has a heavy bass voice, synths and lots of electro. Somehow I think I have heard this voice before.
'Rabbit Eye Movementz' is more into gothic rock with a retro sound, a little bit inspired by Fields Of The Nephilim. The voice sounds a bit better on this one, sharper and more straightforward. In the end it tends more into the metal direction
'Ghost in the Garden' starts with a piano, taken over by more electro and nice guitars and synths: a very strange combination. Somehow this combination works. This one could even work on a dance floor. It's just this voice: I honestly don't love it (sounds like Suspiria on a bad day).
'Festival of light' is the kind of song were I'm not sure if it's sung in tune, here the influence of Fields of Nephilim rules. For me this is the worst song on the album, I wouldn't recorded it: the song simply doesn't feel good.
Road Up to The Sky sounds like U2 versus Simple Minds (with some nice electro adds), a nice retro sound and a song that can get a nice feedback during a gig. This is my favorite song on the album.
'To Lunar Canyons' starts with boring synths and later on turns into an retro 80's song with a piano and this same boring synths and a voice of which I'm not sure if the singer sings in the right tone of the ladder. The electro influence in the middle is good, but doesn't blend in. What is the aim of this song, where do they want to go to with it? I don't know & I don't like it like this.
'Drowning in Sand' start acoustic, more as an country & western song. It's again a strange thing one this album, getting adds from a synth after a while. Not bad, but it's not my thing.
'Incognito' starts off pretty on fire, like a synthpop classic from the 80's and with nice guitars and bass line. Not bad for a retro anno 2013.
'Down Below' wants to be an epic guitar song, lasting longer than 10 minutes. I'm really wandering if I have to listen to this whole song while I am looking if I can't do anything else in the meanwhile. I think I simply don't like this voice.
So folks, some of you might love this voice and dito with the music. For me the music is great and it's nice that it's not always the same kind of song, but I simply don't like this voice (on a few songs it's fine as the standard on this is set in a different way). So finally it's up to you...
Filip VAN MUYLEM
03/10/2013
---