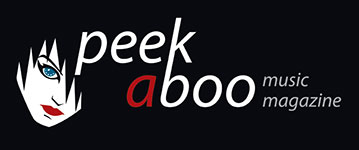 like this movie review
---
EVAN TRAMEL
Black Water Vampire
Movie
Horror
[52/100]

Image Entertainment
04/04/2014, Didier BECU
---
Do you also get the shivers when hearing the word mockumentary? You know, a documentary that is not a documentary. That's of course a genius thing as you can make very cheap movies in such a way. And with a little bit of luck, you can become very rich with it, just like it was the case with the makers of The Blair Witch Project. At least that was so... The clones were becoming worse and the public was fed up with them. In an interview producer Jesse Baget declared that he was surprised that no one has made a mockumentary about a vampire so far. And look he convinced Evan Tramel to shoot such a picture and after 15 days the job was done.


21 December is a very special date for Blackwater Creek in Fawnskin, Washington. Since 1972 every year someone got murdered. Everyone accuses Raymond Banks (Bill Oberst Jr.) of being the serial killer, but local resident Danielle (Danielle Lozeau) doesn't believe this, plus all the victims are bitten in the neck. Danielle tries everything to prevent an innocent man ends up on death row and therefore she mobilises her friends Andrea (Andrea Monier) and Rob (Robin Steffen) to investigate the case. They hire Anthony (Anthony Fanelli) who films everything and of course, as expected, there are some supernatural forces involved in here.

I guess every horror fan has to face the same problem: you'll find gems in the genre, but there's a lot of crap in the big heap. We're not going to tell you that this movie is a masterpiece as no one would believe this. The truth however is that Black Water Vampire is better than the rest. Not because of the CG-effects, as in all honesty they're rather silly. The positive thing about this movie is that the acting is decent and the script is interesting enough to keep our attention for 90 minutes going.


Black Water Vampire is now out on DVD on Image Entertainment.
Didier BECU
04/04/2014
---
Bibbert u ook wanneer u het woord mockumentary hoort? Je weet wel, zo'n documentaire die eigenlijk geen documentaire is. Omdat je zo'n film met een eenvoudig toestel kan opnemen (de toerist die door het woud met zijn camera trekt) zijn deze producties spotgoedkoop. Mits wat geluk kun je er zelfs zoals de makers van The Blair Witch Project stinkend rijk mee worden. Ten minste dat was zo. De klonen werden immers alsmaar slechter waardoor het publiek hun buik vol had van deze gedrochten. In een interview verklaarde producent Jesse Baget dat hij verbaasd was over het feit dat er tot dusver nog geen mockumentary over een vampier was gemaakt. En kijk, hij gaf de opdracht door aan de debuterende regisseur Evan Tramel en na 15 dagen was de klus geklaard.


21 December is een zeer speciale dag voor Blackwater Creek in Fawnskin, Washington. Sinds 1972 wordt daar om de tien jaar een mens vermoord teruggevonden. De arme Raymond Banks (Bill Oberst Jr.) wordt van deze seriemoorden beschuldigd, maar daar gelooft Danielle (Danielle Lozeau) niets van. De slachtoffers hebben immers vreemde beten in de nek. Zij wil voorkomen dat een onschuldige man de doodstraf krijgt en vraagt daarom aan haar vrienden Andrea (Andrea Monier) en Rob (Robin Steffen) om het zaakje uit te pluizen. Ze huren Anthony (Anthony Fanelli) in die alles zal filmen, en jawel....er zijn bovennatuurlijke krachten in het spel.


Iedere griezelfanaat heeft hetzelfde lot: tussen de zeldzame parels zit er ongelooflijk veel rommel. We gaan niet beweren dat Black Water Vampire een meesterwerk is. Wie zou dat trouwens geloven? Wel is deze mockumentary beter dan zijn soortgenoten. Niet wegens de CG-effecten, want die zijn om het beleefd uit te drukken vrij onnozel. Wel wordt er in Black Water Vampire behoorlijk geacteerd en is het script voldoende spannend om de 90 minuten durende filmrit zonder verveling uit te zitten.


Geen verrassingen, maar al bij al een degelijke horrorfilm dus. Liefhebbers kunnen zich Black Water Vampire aanschaffen via het Britse Image Entertainment.
Didier BECU
04/04/2014
---
---