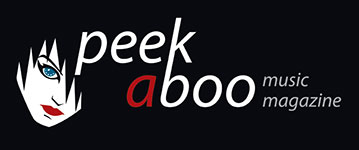 like this movie review
---
JONATHAN LIEBESMAN
World Invasion: Battle Los Angeles
Movie
Science Fiction
[68/100]

SONY SPHE
26/12/2013, Didier BECU
---
As told when reviewing The Amazing Spider-Man, Sony has recently re-released some of their movies on Blu-ray in an excellent steelbox. Another title is World Invasion: Battle Los Angeles.
It's said without any irony, but the title exactly captures the story, as what you see here is how the world is invaded by aliens with Los Angeles being their playground. People on earth don't know what to think when out of the blue meteors are entering the atmosphere. When one of them is sinking a US-battleship, it's clear the world is at war. These Robocop-like aliens don't show no mercy, and to top it all: they totally dominate the air with their huge spaceships. Sergeant Michael Nantz (Aaron Eckhart) who lost in one of his earlier missions his whole platoon has three hours to evacuate some LA-citizens.
World Invasion: Battle Los Angeles can be compared with Cloverfield as the whole picture is also filmed with a handheldcamera. The advantage is that the viewer takes part of the action, and for the producers it means that they don't have to spend millions of dollars to create their aliens as you never see them in detail.

The movie is exciting, but there are some minor points as well. The film is far too long. Not that two hours is that exagerrated, but for a movie that is based on total action it is. The dialogues aren't important at all, it's just like you watch a videogame on screen. The acting by both Aaron Eckhart and Michelle Rodriguez is good, even if the Latin beauty simply repeats her wellknown role as bad bitch. So no, World Invasion: Battle Los Angeles is enjoyable, you just feel it could have been more.
The movie is a tip for those who just await action. Those who are seeking deeper thoughts will be disappointed though.
World Invasion: Battle Los Angeles is now out on Sony in a steelbox Blu-ray.
EXTRA'S:
• Behind The Battle
• Aliens in L.A.
• Preparing for Battle
• Creating L.A. in L.A.
• Boot Camp
• Directing the Battle
• The Freeway Battle
• Command Control
• Trailers
SOUND:
English DTS-HD Master Audio 5.1
French DTS-HD Master Audio 5.1
Spanish DTS-HD Master Audio 5.1
Catalonian Dolby Digital 5.1
SUBTITLES:
English
English cc
French
Spanish
Dutch
Arabic
Didier BECU
26/12/2013
---
Zoals eerder gezegd bij de bespreking van The Amazing Spider-Man heeft Sony met het oog op de kerstkoopwoede heel wat materiaal uit hun catalogus op Blu-ray heruitgebracht, en dat in een mooie steelbox. Een andere titel uit deze reeks is World Invasion: Battle Los Angeles.
Zelden werd een film van ruim twee uur zo mooi in zijn titel samengevat, want in deze sciencefictionfilm volgen we de vernietiging van moeder aarde door bloeddorstige aliens. Het slagveld is Los Angeles. De aardbewoners weten niet wat ze zien als een hele horde meteoren de dampkring binnenstormen. Als plots een van deze vreemde verschijnselen een volledig vliegdekschip van de Amerikaanse marine de dieperik induwt, wordt het duidelijk dat het om vijandige ruimtelijke wezens gaat die het op de aarde hebben gemunt. De ruimtemannetjes zijn niet alleen technologische Robocop-achtige wezens die geen spatje medelijden kennen, ook zijn de Amerikaanse legerpiloten helemaal niet opgewassen tegen hun vernuftige ruimteschepen. De onpopulaire sergeant Michael Nantz (Aaron Eckhart) van wie zijn peloton bij een vorige missie volledig is gedood krijgt de opdracht om binnen de drie uur een paar burgers uit de grootstad te evacueren.
World Invasion: Battle Los Angeles tapt uit hetzelfde vaatje als Cloverfield. De hele film is gedraaid met een handheldcamera. De kijker heeft daardoor het voordeel dat hij bijna letterlijk in de huid van de soldaten kruipt, voor de producenten betekent dat dan weer dat ze heel wat geld kunnen besparen, want de aliens komen nooit echt zuiver in beeld. De film is wel spannend, maar heeft toch een paar mankementen. Allereerst duurt hij net iets te lang. Twee uur is wel geen gigantische filmrit, maar deze prent van Jonathan Liebesman (die later nog eens de gigantische flop Wrath Of The Titans mocht draaien) is gewoon één lang uitgerekte actiescène. En dan kunnen 120 minuten wel lang duren! Het is duidelijk dat het scenario voor de makers van ondergeschikt belang is, het is immers de actie die primeert. Ondanks de leuke vertolkingen van Aaron Eckhart en Michelle Rodriguez (ofschoon deze laatste gewoonweg haar bekende rolletje van mooie Latina met het machinegeweer herhaalt), is World Invasion: Battle Los Angeles niet meer dan een genietbare film geworden. Jammer, want er zat beslist wat meer in.
Deze sciencefictionprent met een torenhoge dosis actie is zonder twijfel een aanrader voor de fans van het genre, filmliefhebbers die ook eens willen nadenken laten best deze kelk aan hun voorbij gaan.
World Invasion: Battle Los Angeles is nu uit via Sony op Blu-ray in steelboxverpakking.
EXTRA'S:
• Behind The Battle
• Aliens in L.A.
• Preparing for Battle
• Creating L.A. in L.A.
• Boot Camp
• Directing the Battle
• The Freeway Battle
• Command Control
• Trailers
GELUID:
Engels DTS-HD Master Audio 5.1
Frans DTS-HD Master Audio 5.1
Spaans DTS-HD Master Audio 5.1
Catalaans Dolby Digital 5.1
ONDERTITELING:
Engels
Engels voor slechthorenden
Frans
Spaans
Nederlands
Arabisch
Didier BECU
26/12/2013
---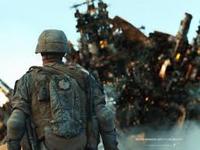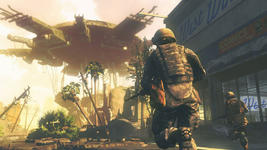 ---