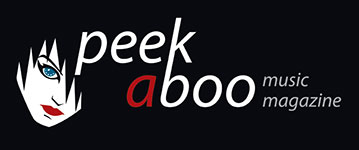 like this movie review
---
R. ELLIS FRAZIER
Misfire
Movie
Action
[55/100]

Image Entertainment
06/10/2014, Didier BECU
---
Over here the name from Gary Daniels isn't that known, but in the States that is totally different. He played some minor roles in films like The Expendables, but everybody knows him there as the ruling champ in the WKBA kickbox-league. Lots of fans were waiting for Misfire: a movie that since now is available in the UK through Image Entertainment.
This action flick by R. Ellis Frazier is not innovating, but surely good enough for fans who wants to see some real fists instead of cheap CG-effects. The story is a bit thin, but that is compensated by good performances. Daniels who looks really familiar with Daniel Craig does what he's supposed to do (beating his contenders to death), but especially his helper Vannessa Vasquez was a nice relief. And no, we're not saying this because this lady looks so gorgeous!
Oh yes, and you need that story too! Cole (Gary Daniels) is a DEA-agent who is specialised in chasing drug dealers. He is suspended because once again he has obeyed some orders. There's no time to sit still as his ex-wife Sarah (Patricia Peinado-Cruz) is kidnapped by a Mexican drug cartel. Sarah is a journalist and it seems like she has done her job a bit too precious. In the meantime, Sarah has married Cole's brother, but as her ex is the only person who can handle such things, he's send to Mexico to free her. During this dangerous mission Cole gets the unexpected, but great help from Gracie (Vannessa Vasquez).
We're honest about it, you don't have to buy this movie for its story as everyone can come up with something like that. But, and that you know too, such scripts are normal for this genre. You saw it before, and probably even better, but if you love this type of films then you can consider it as an ode to the good old fashioned action films from the 80's.
Misfire is out on Image Entertainment.
Didier BECU
06/10/2014
---
Bij ons is de naam van Gary Daniels zo goed als bekend, maar in de States is dat toch heel andere koek. Hij speelde een heleboel kleine rolletjes in films zoals The Expendables, maar is in de eerste plaats een gevierde WKBA kickboks-kampioen waardoor menig fan uitkeek naar Misfire: een film die sinds kort via Image nu ook in het Verenigd Koninkrijk beschikbaar is.
Deze actiefilm van R. Ellis Frazier is verre van vernieuwend, maar aantrekkelijk genoeg voor actiefans die nog eens echte vuisten in plaats van goedkope CG-effecten op hun scherm willen zien. Het verhaal is wat slapjes, maar wordt gelukkig opgevangen door degelijke vertolkingen. Daniels die verdomd veel op Daniel Craig lijkt doet wat hij moet doen (zijn tegenstanders neermeppen), maar vooral zijn hulpje Vannessa Vasquez kon ons bekoren. En neen, dat zeggen we niet alleen omdat deze dame er zo betoverend mooi uitziet!
O ja, en dan dat verhaal! Cole (Gary Daniels) is een drugagent die voor onbepaalde tijd is geschorst omdat hij steeds maar de bevelen aan zijn laars lapt. Hij komt te weten dat zijn ex-vrouw Sarah (Patricia Peinado-Cruz) door een drugkartel is gekidnapt omdat zij haar werk als journaliste net iets te nauwkeurig uitvoerde. Ondertussen is zijn broer met zijn ex getrouwd, maar omdat Cole over de nodige vuisten beschikt is Cole de man die het zaakje zal moeten klaren. Cole krijgt de onverwachte hulp van Gracie (Vannessa Vasquez). Samen gaan zij richting Mexico in de hoop Sarah uit de klauwen van de maffia te kunnen krijgen.
In alle eerlijkheid zouden zelfs wij dit verhaal hebben kunnen bedenken (wie niet trouwens?), maar dergelijke scenario's zijn nu eenmaal schering en inslag bij dit soort films. Je hebt het allemaal al eens eerder gezien (om niet te zeggen beter), maar toch bezit Misfire een heerlijk vleugje melancholie dat je doet terugdenken aan de hoogdagen van de videotape toen de winkelrekken met dit soort actiefilms werd overspoeld. Verwaarloosbaar, zo veel is zeker, maar genietbaar voor wie van ouderwetse knokfilms houdt.
Misfire is uit op Image Entertainment.
Didier BECU
06/10/2014
---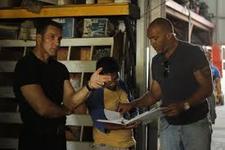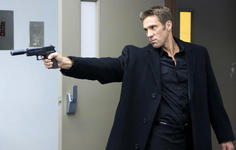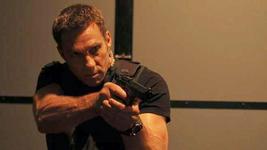 ---