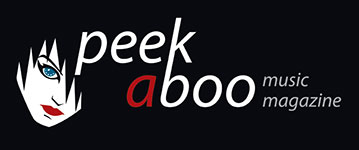 like this vinyl review
---
SOLOLUST
Total Loss
Music
•
Vinyl
Dark Pop
•
Minimal
[75/100]

Enfant Terrible
05/01/2012, Chris KONINGS
---
Time for a few singles from Enfant Terrible! This Dutch label was one of the first to focus on minimal electro and have released quite a few gems so far (from minimal to lo-fi and new wave). They are very open minded and one cannot compare releases from Agent Side Grinder (lo-fi industrial) or Black Ice (gothrock) with Kim Ki O (indie) or Tobias Bernstrup (synthpop).
Sololust is Peter Baarends and apart from a demo CD-r, this is his first release. A-side "Total Loss" is a good wave-pop song driven by deep basses and warm synths. The peculiar hoarse (and processed) vocals, unlike the usual icy, distant vocals we tend to hear so much in this genre, are refreshing in this sometimes stuffy environment. He still sings in a controlled way but you can also hear an indie-like voice (Stone Roses?) in there. Imagine that being blended with great minimal pop and you know this is a special 7" that's just begging to be discovered!

The b-side "Sight Shuffle" is a gloomy, repetitive instrumental track with some cello's and violins. You could say it sounds like In The Nursery on a poppy day... Again limited and in orange vinyl so be fast or be late!

More good stuff from Petit Enfant, one of the sub-labels of Enfant Terrible!
Chris KONINGS
05/01/2012
---