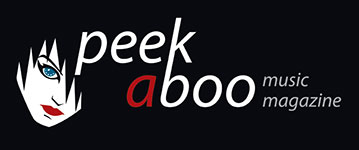 like this cd review
---
HYPERBUBBLE
Drastic Cinematic
Music
•
CD
Soundtrack
•
Synth Pop / Electro Pop
[82/100]

12/08/2011, Dennis OHRT
---
Having just released their last album 'Candy Apple Daydreams' in 2010, Jess and Jeff Decuir already offer us a new listening experience With 'Drastic Cinematic'. The title is well chosen, as the album is indeed a rather drastic change from the previous ones and the cinematic bit, explains itself while listening to the record.
If you are used to Hyperbubble doing classic upbeat-sugarsweet-synthpop, well, things are not toally different, as the instrumentation doesn't change, but the totally different approach here obviously ends with a different result. The choral opening of 'Vox Noir' takes you on a cruise that is fittingly described as black & white audio noir.
The whole 10 songs offer a good opportunity for cinema in your head, as they could work so well on a soundtrack to a thoughtful independent movie piece. Electronic drumpads and drum machines meet ambient cascades and on top there is almost always a lovely little synthmelody to either drift or dream away. The, rather sparse on vocals, album includes little dialogues in English, French and German. Other vocals come in vocoderized form, that in combination with the drums and synthmelodies give you a Kraftwerk-feeling.
In true movie style, you don't get bonus tracks but the director's cut on CD, meaning an additional 3 mixes of 2 songs from the album that could mostly be seen as possible singles in their original form already: 'Geometry' features vocals by Manda Rin (of BIS) and comes closest to what Haperbubble normally offer on their albums - the 2-part 'Welcome To Infinity' closes the album and reminds a bit of a possible Hyperbubble-remix of a Goldfrapp tune.
Surely a different album, but well worth investing some listening time and enjoying the talents of Jess and Jeff in a slightly different light.
Dennis OHRT
12/08/2011
---