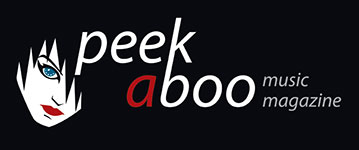 like this cd review
---
ZYNIC
Fire Walk With Me
Music
•
CD
Pop
•
Synth Pop / Electro Pop
[88/100]

Conzoom
11/08/2011, Dennis OHRT
---
ZyniC is a project by H.P Siemandel that was started back in 2008. The first time I really took notice of ZyniC was on the 'Electropop 3' sampler (on Conzoom as well) in 2009 and now we can finally listen to the debut album.
Olaf Wollschläger was brought in as producer for the album and if a producer like him supports after all those years an artist on his debutalbum, you can surely expect a strong release. However, I had to look twice at the title of the album, as after listening, I was sure it should have been called 'Singles Collection' or 'Best Of'...
After multiple plays, I am still searching for the weak songs on the CD... without hyping the album too much (I leave that to others, as the album needs no hype - just listened to). Synthpop at its best throughout the 10 songs. Already the opener 'Rescue Me' shows the potential and a thing I especially noticed, strong and confident vocals, unlike at the end of the 1990's, when there was quite a few bands with nice melodies but rather weak singers.
With the first single 'Dreams In Black And White' you get your first bit of nostalgia mixed with a today fix. The influences of H.P Siemandel can surely be spotted (Kraftwerk, OMD, Depeche Mode) but this is no simple retro trip, rather a hope for a return of golden synthpop years. Even the risky step of covering Depeche Mode works with a new interpretation of the early gem 'Any Second Now' that stays faithful to the original and is transformed for 2011.
Be it the sweet sounding but harsh content tribute to today's world of silicon and botox in 'Soul For Sale' or the sad love's-gone-wrong ballad 'Almost Silence' besides the aforementioned songs, picking just one or two faves won't do the album justice! Watch out for 'My Personal Kryptonite' to be released as a single in September.
Dennis OHRT
11/08/2011
---