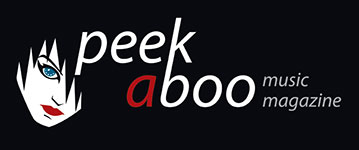 like this movie review
---
JALIL LESPERT
Yves Saint Laurent
Movie
Biography
[73/100]

E1
16/08/2014, Didier BECU
---
Even when most of the biopics (from Grace Kelly to Mandela) fail in the theatres, film makers keep on digging in the past from icons. Some years after Coco Avant Chanel time has come to tell the story about Yves Saint Laurent. In case you can't get enough from it, next year a new biopic about this French fashion king will hit the theatres. The movie will be directed by Bertrand Bonello with Saint Laurent as working title. But first we have the version from Jalil Respert in our hands: the director-actor who became famous in France with Le Petit Lieutenant.
Respert chooses the classical way. From every period he takes something and so we happen to know more about the flamboyant, sometimes destructive way of life he had. The vain creature started at an early age as a pupil from Dior. After the death of the famous couturier, Yves Saint Laurent (Pierre Niney) became artistic director of the fashion house, but wanted to have his own brand. Of course that costs money, something he got from his friend and future partner Pierre Bergé (Guillaume Gallienne). Another problem was that France was rejecting the fashion guru as he refused to join the army. It was a delicate time as France was in the middle of a bloody fight with Algeria. Later the fashion king was involved in the nightlife of Paris with all the known excesses.
Yves Saint Laurent is a quite interesting biopic for everyone. That's quite important as we can imagine that not everybody is keen to watch a movie about a couturier. But that's not problem as Yves Saint Laurent (especially the first part) is a good attempt that portrays a touching image. The big star is of course Pierre Niney who performs Yves Saint Laurent in a splendid way.
Now out on Entertainment One on both DVD and Blu-ray.
Didier BECU
16/08/2014
---
Ofschoon de meeste biopics (van Grace Kelly tot Mandela) in de bioscoop voor geen meter lopen, blijven filmmakers toch maar uit het verleden van iconen puren. Na Coco Avant Chanel is er nu het relaas van Yves Saint Laurent. En indien u er niet genoeg van zou kunnen krijgen, niet getreurd want volgend jaar verschijnt er alweer een andere biopic over de Franse modegod van Bertrand Bonello in de bioscoop die als werktitel Saint Laurent kreeg. Maar eerst houden we ons zoet met de versie van Jalil Respert, de regisseur-acteur die doorbrak met Le Petit Lieutenant.
Respert kiest de klassieke weg. Uit iedere periode van zijn flamboyante, vaak destructieve levensweg kiest Respert wel iets waardoor je als kijker (en vooral als leek) een aparte kijk krijgt op het leven van de couturier. De ijdeltuit begon op extreem jonge leeftijd als leerling bij Dior en kreeg na diens overlijden zelfs het zeggenschap over het befaamde modehuis. Yves Saint Laurent (Pierre Niney) wilde evenwel een eigen huis. Gemakkelijk was dat niet. Er was niet alleen het geld dat ontbrak, iets wat hij van zijn vriend (en latere partner) Pierre Bergé (Guillaume Gallienne) kreeg. Ook zat Frankrijk op zijn dak door het weigeren van de dienst (op dat moment was het land een bloederige strijd met Algerije aan het leveren). Net zoals Serge Gainsbourg was ook de modeontwerper een graag geziene gast in het nachtleven van de Franse grootstad, met de gekende excessen.
Yves Saint Laurent is een onderhoudende biopic voor iedereen. Dat is wel belangrijk, want waarschijnlijk staat niet iedereen klaar om in het leven van een couturier te springen. Op het einde boet de prent wel wat aan kracht in, toch is Respert erin geslaagd om een aangrijpend portret van de modekoning te schetsen. De grote verdienste gaat hierbij naar vertolker Pierre Niney.
Een knap (klassiek) werkje dus die vooral het eerste uur sterk is. Nu te verkrijgen op Entertainment One op zowel dvd als Blu-ray.
Didier BECU
16/08/2014
---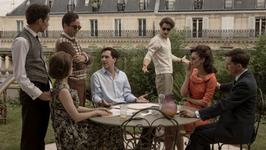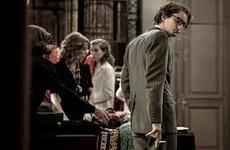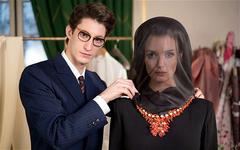 ---