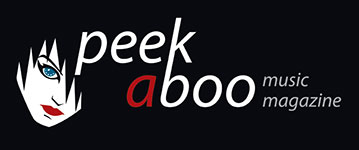 like this cd review
---
THURISAZ
Live & Acoustic
Music
•
CD
Acoustic
•
Unplugged
[92/100]

Self-released
15/01/2015, Wim GUILLEMYN
---
This band from the Flemish town of Wervik, has been around since the late nineties. This live CD is already their fourth album. Their music is usually described as atmospheric black metal, but on this release you may drop that term. No panic, because it is a gem.
For this album they recorded 9 songs and three covers in an acoustic way, while they are assisted by a string trio. This makes it a very atmospheric album, full of emotions.
Symbols from the album Circadian Rhythm has a different arrangement, but remains recognizable. Interlude 1 is an instrumental song that sounds very fragile. A magical moment! Years of Silence sounds(apart from the voice) like the original. The female voice by Els Blieck, adds more feeling.
Finalty is a cover of Woods of Ypres. I don't know this band, nevertheless, it is a very beautiful song. Peter Theuwen's voice sounds darker and creates a beautiful interplay with piano and strings. Other covers are A natural disaster by Anathema and My Kantele by Amorphis. Both songs of great bands, but Thurisaz does them flawlessly and on a very high level.
Are there any bad moments on this album? Actually no, there are 12 live songs, all beautifully arranged. The first masterpiece of 2015. And we are only halfway through January. In the spring they will release a new studio album. I am already excited about it!
Wim GUILLEMYN
15/01/2015
---
Deze band uit het Vlaamse Wervik, bestaat al sedert eind jaren negentig. Ze brengen met deze live-cd hun vierde album uit. De muziek wordt meestal omschreven als atmosferische black metal. Op deze cd mag je de term blackmetal evenwel vergeten, maar fans van het hardere werk van Thurisaz, moeten zeker dit album een keer beluisteren, want het is een juweeltje geworden.
Voor dit album hebben ze 9 nummers en 3 covers in een akoestisch jasje gestopt en ze worden bijgestaan door een driekoppig strijkorkest en een vocaliste. Dat alles zorgt voor een heel sfeervol album dat boordevol emoties zit. Het geluid is trouwens piekfijn opgenomen.
Opener Symbols uit het album Circadian Rhythm heeft een ander arrangement gekregen, maar blijft toch goed herkenbaar. Interlude 1 is een instrumental die heel breekbaar klinkt. Een kippenvelmoment! Years of silence lijkt (op de stem na) op het origineel. De vrouwelijke stem (Els Blieck) die in duet gaat met de zanger, zorgt voor nog meer gevoel.
Finalty is een cover van Woods of Ypres. Ik ken deze band niet, desalniettemin is het een zeer mooi nummer geworden. Peter Theuwen laat zijn stem zakken en donkerder klinken en zorgt voor een mooi samenspel met piano en strijkers. Andere covers zijn A natural disaster van Anathema en My Kantele van Amorphis. Allebei songs van toch wel grote bands. Thurisaz doet dit feilloos en op hoog niveau.
Zijn er mindere momenten op dit album? Eigenlijk niet, het zijn 12 livesongs die prachtig gearrangeerd en vertolkt worden. Het eerste meesterwerk in 2015. En we zijn nog maar halfweg januari… Bovendien brengen ze in het voorjaar nog een nieuw studioalbum uit. Ik ben nu al benieuwd!
Wim GUILLEMYN
15/01/2015
---