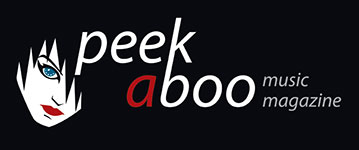 like this cd review
---
ONEIRICH
Noois Content
Music
•
CD
Dark Ambient
•
Noise
[75/100]

08/12/2016, Ruben SAEY
---
NOTE: All the titles of the tracks of the songs are written in the local language.

Noois Content is a West Flemish expression which means never satisfied. This is the fourth album (including the electronica album Broken) by the noise project Oneirich of Bruges.

It's a nine-track disc which elaborates on the theme of the previous albums Nooit In't West-Vlaams (Never in West-Flemish-ed.) en Gruchte (Noises-ed.) The word noise has to be taken literally here, because apart from the title of the tracks, you hear not one word, as this album is completely instrumental, though you also can call it a collage of electronic sounds.

Through these sounds, Oneirich, aka Bram Hagers, tries to produce the feelings and impressions of everyday life, and with some imagination, you can experience those impressions and feelings yourself. The album begins as a typical working week after a relaxing weekend with Moandag Nucht'nd. (Monday morning-ed.) This track starts quietly, but sounds menacing as Sunday night turns into Monday morning. Sunday night increasingly disappears, just as the weekend feel and the threat of a new week take the upper hand.

The quiet repetitive drones are complemented with shrill, nagging sounds that show the reality of Monday. In the second song Nink! (No, I do not-ed.), we especially recognize the first denial as we prefer the warm sheets. The dormant menacing drones don't stop, denying does not make any sense, the weekend is over.

The titles of the next tracks (Moe'ik it? - Now? Ol - Voe Wa Da? - Ist Far Week'nd? - Kent get - Goaj Lach'n? and Kwetetniwi) continue in the same sense (Do I Have To?, Now?, What For?, When Is The Next Weekend?, Do You Know It?, Are you Going To Laugh? and I Don't Know-ed.)

As the album progresses, the annoyance of the composer for the working week grows. This is reflected by the increasing noise elements, sometimes subtle, sometimes very threatening and obnoxious.

Monotonous repetitive sounds that could reflect both the drone of machinery in factories and the daily routine. The same theme, but always from a different angle, the longing for the next weekend.
Ruben SAEY
08/12/2016
---
Noois Content, wat Westvlaams is voor nooit tevreden, is het vierde wapenfeit (het electronica-album Broken meegerekend) van het Brugse noiseproject Oneirich.

Het is een negen track tellende schijf die voortborduurt op het thema van de vorige albums Nooit In't West-Vlaams en Gruchte. Noise mag je hier wel letterlijk nemen, want behalve in de titels is niets in het West-Vlaams te horen, het album is volledig instrumentaal, alhoewel je instrumentaal ook relatief mag noemen, het is eerder een collage van elektronische geluiden.

Via die geluiden probeert Oneirich aka Bram Hagers de gevoelens en indrukken van het dagelijkse leven weer te geven op zo'n manier dat je met wat verbeelding ook zelf die indrukken en gevoelens kan ervaren. Het album begint zoals een doorsnee werkweek na een ontspannen weekend met Moandag Nucht'nd. Deze track begint rustig, doch dreigend, net zoals de zondagnacht overgaat naar de maandagochtend. Die zondagnacht verdwijnt steeds meer, samen met het weekendgevoel naar de achtergrond en de dreiging van een nieuwe werkweek neemt steeds meer de bovenhand.

De rustige repetitieve drones worden doorspekt met schrille, knagende geluiden die je subtiel maar zeker op de realiteit van een maandag wijzen. In de tweede track Nink! (wat zoveel betekend als Nee, ik niet) herkennen we vooral die eerste ontkenningsfase waarin we het liefst de lakens weer over ons hoofd trekken. Doch de sluimerende dreigende drones blijven aanwezig, ontkennen heeft geen zin, het weekend is voorbij.
De titels van de volgende ttracks - Moe'ik mee? – Nu ol? – Voe Wa Da? – Ist Verre Week'nd? – Kent get – Goaj Lach'n? en Kwetetniwi spreken voor zich. Naarmate het album vordert, groeit bij de componist de ergernis over de werkweek en het gemis van het weekend. Dit vertaalt zich met steeds meer noise-elementen, soms subtiel, soms heel dreigend en irritant.

Monotone repetitieve geluiden die zowel het gedreun van machines in de fabrieken konden zijn als een weergave van de dagelijks weerkerende sleur. Telkens opnieuw een andere invalshoek op hetzelfde thema, hunkerend naar een volgend weekend. Bram Hagers is naast producer ook de man achter het radioprogramma Horae Obscura.
Ruben SAEY
08/12/2016
---