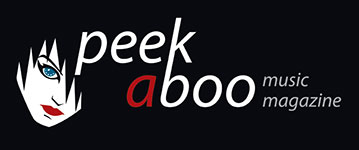 like this cd review
---
MONOZID
Say Hello to Artificial Grey
Music
•
CD
Indie
•
Post Punk
[83/100]

02/06/2011, Jeremy Thomas
---
The chiming guitars that open "Let's Shake Hands and Wonder" just can't seem to decide if they belong to The Smiths or to Interpol.
"Say Hello to Artificial Grey" is the first full length offering by Leipzig trio Monozid. Think of The Sound meets Gang Of Four meets Sonic Youth they say of themselves. Which sums up "property and satisfaction" quite well - the tunes, the angular urgency, the intense guitars.
Franz is just as comfortable in English as he is in German, though they also include instrumental tracks like "The Shape of Things to Come", which sounds a bit like a long Chameleons intro that never quite resolves itself into song.
On "Supergrau", they very much sound like they are a great live act, which should come as no surprise, as they do tour quite extensively. The recording really does capture the excitement of the band very well (yes, I have seen them). Some of the tracks do feel a little bit unfinished, but given that it was probably made for slightly less that Interpol's doughnut budget, the overall quality of this album is remarkable.
The very least you must do as an indie/post-punk fan is to give these charming, hardworking and totally independent and self reliant Germans 3 minutes of your precious time. Listen to the excellent "Waiting For The Circus", or "Zum Beispiel Gestern" if you're a Germanophile.
The album, and a good few extra Monozid goodies are available for free download from Bandcamp.
http://monozid.bandcamp.com/album/say-hello-to-artificial-grey
Jeremy Thomas
02/06/2011
---