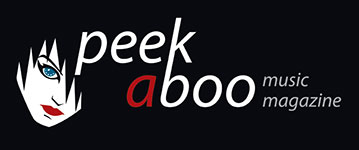 like this cd review
---
BREAKING FUEL
More More More
Music
•
CD
Alternative Rock
•
Post Punk
[72/100]

Diptyque Records
05/04/2015, Wim GUILLEMYN
---
Some bands have a certain craziness or playfulness in their music ,like the B52's, Fischer Z… Just like the French Breaking Fuel does on his first album. On the promo sheet they proudly announce the the contribution of Adrian Terrazas Gonzales ( saxophone) on 'Spycolors', as well as a dude called M (OPA) and Ludovic Tranier (La Republik, Buscavida), who both do the vocals on 'Islands'.
Their music sounds a bit like The Rapture, Franz Ferdinand or the early Police. A bit of post punk and punk pop. The guitar playing is sometimes borrowed from ska and reggae (see also The Clash…). It does not sound innovative and sometimes clichéd. However, they succeed in constructing a few nice songs with these limited elements, especially the songs'Lady, Spycolor, Stoner, Chainsmoker'.
Mainly sung in English with a French accent. Only the last song 'Island' is largerly sung in French and sounds in the beginning a little too much like 'Spirits in the Sky (Norman Greenbaum).
I imagine that this band can be a party on stage. Also the artwork is a nice eye catcher. As a debut album amusing and for the next one, I expect them to grow musically.
Wim GUILLEMYN
05/04/2015
---
Sommige bands hebben een zekere gekte of speelsheid in zich. Ik denk dan aan B52's, Fischer Z… Dat geldt ook een beetje voor deze Franse Breaking Fuel op hun eerste full album: soms wat speelsheid in de muziek en soms ook in de teksten. Er wordt in de promosheet en op hun site flink gestrooid met de inbreng van Adrian Terrazas-Gonzales die op 'Spycolors' saxofoon speelt, alsook ene M. (OPA) en Ludovic Tranier (LA Républik, Buscavida), die op 'Islands' de vocals verzorgen.
Muzikaal zitten ze wat in de richting van The Rapture, Franz Ferdinand, het vroege werk van The Police etc… Een beetje post-punk, punk pop. Gitaarspel dat bij momenten ontleend is aan ska en reggae (zie ook The Clash). Het geheel klinkt niet vernieuwend en soms clichématig. Ze slagen er echter wel in om het met volle overgave en enthousiasme te brengen. Zo maken ze met deze bouwstenen enkele leuke songs zoals 'Lady, Spycolors , Stoner, Chainsmoker.'
Hoofdzakelijk in het Engels gezongen met een duidelijke hoorbaar Frans accent. Alleen de afsluiter 'Island' is in het Frans gezongen en heeft in de beginfase wat van 'Spirits in the Sky' van Norman Greenbaum. Zoals ik ze hier hoor, vermoed ik dat dit live wel een feestje kan opleveren. Het artwork vind ik zeer geslaagd en het trekt de aandacht. Als debuut aardig en nu nog wat groeien.
Wim GUILLEMYN
05/04/2015
---