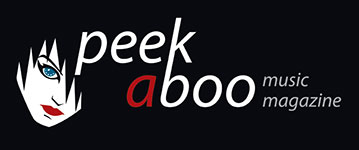 like this digital review
---
THE OCTOBER SOLUTION
Axis Swim Scar
Music
•
Digital
Dreampop
•
Electro Rock
[88/100]

Hidden Shoal
05/04/2015, Wim GUILLEMYN
---
The band consists of Drew Sullivan (Slow Dancing Society and City of Satellites) and Jarod Manuel (City of Satellites). They have already made two EP's under the name EO, before they changed their name into The October Solution. The one works from Australia and the other is based in America.
You can hear their love for shoegaze en electronic popmusic from the 80's and 90's. They make dreamy, melodic poptunes with floating guitars, polyphonic keys and slightly etherical vocals from Drew. As to the songs, you can think of Crowded House or SX.
Each song is build up well, has a nice production and a lot of variation. Let's listen to 1984 for example, a song that starts with a beautiful key in which you can hear an etheric voice. Then we get the drums, bass and a demure guitar. And finally the warm vocals of Drew are added and some synth sounds that make the song perfect.
With all these elements, they create their own universum. A beautifull release!
Wim GUILLEMYN
05/04/2015
---
Dit duo bestaat uit Drew Sullivan (Slow Dancing Society en City of Satellites) en Jarod Manuel (City of Satellites). Ze hadden al twee ep's uit onder de naam EO. De ene werkt vanuit Australie, de andere vanuit Amerika.
Hun voorliefde voor shoegaze en jaren 80- en 90-popmuziek is lichtjes hoorbaar. Ze maken dromerige melodieuze popmuziek met zweverige gitaren, stemmige keys en licht etherische zang. De mooie en aangename zangstem van Drew maakt het plaatje compleet. Denk een beetje aan Crowded House of SX.
Elk nummer is zorgvuldig opgebouwd, heeft een puike productie en bezit afwisseling. Neem nu bijv. opener 1984. Deze song heeft mooi keywork waar je een ijle stem door hoort. Daarna vallen de drum, de bas en een stemmige gitaar in. Daarboven komt de warme stem van Drew en komen synth sounds die de song afmaken.
Ze weten met deze elementen een eigen universum op te wekken waar het goed vertoeven is. Een mooie release.
Wim GUILLEMYN
05/04/2015
---