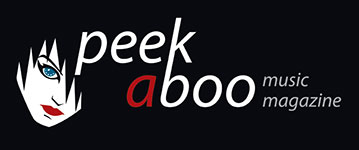 like this cult movies review
---
WALTER HILL
STREETS OF FIRE
Movie
•
Cult movies
Action
•
Musical
[76/100]

Second Sight
27/10/2013, Didier BECU
---
In the eighties Walter Hill could claim himself for being the king of the actionmovie. During the postproduction from 48 Hrs Hill created the concept of a so called rock 'n roll fable which would became later Streets Of Fire. The movie had a budget from 15 million dollars which was quite big in those days. The movie was a bestseller in Japan and even today the film got ranked in lists from the 100 most successful movies ever.IN Europe it was especially the soundtrack that sold well and as Universal was rather disappointed it happened that Hill only could make one movie as it was his original idea to expand this as a trilogy. Success or not, some movies will never die and surely not Streets Of Fire as the movie become a huge culthit. This is probably because of the actors who made their first steps. Anyone who'd like to see Willem Dafoe dressed as a weird goth can do it in this one.
Streets Of Fire is set in the future. We don't know where or when, but it's certainly an age in where mankind lost their morals. Ellen Aim (Diane Lane) is with her band The Attackers the absolute top. When she's doing a gig in a big city she got kidnapped byThe Bombers, a gang of brutal motorcyclists. Manager Billy Fish (Rick Moranis) gets the help from Tom Cody (Michael Paré) to get the beautiful Ellen out of the hands from baddy Raven Shaddock (Willem Dafoe).
The story itself couldn't be more simple, but still it works at all fronts. Hill considers the movie as a western with motorcyclists and that's a very accurate definition as the picture contains everything Hill stood for in those days: from brutal westerns like The Long Riders till exciting action as we know it from The Warriors. Some critics go even further by telling that Hill was twenty years ahead of his time by creating one of the first comics. If not, then Hill surely invented (without knowing it) the basic principles of the MTV-videoclip from the 80's.
Streets Of Fire also got famous for its brilliant oneliners. A perfect example from this is Amy Madigan screaming the immortal words: "Wherever I go there's always an asshole". Madigan herself disappeared soon after, just like Michael Paré who only showed up in inferior actionmovies. With Willem Dafoe and Diane Lane, it ended different.
There are surely those who think Streets Of Fire is dated. That's how you see it, as due to its soundtrack (from Dan Hartman till newwave-band The Fixx) and its neon lights it's crystal clear that this strange musical belongs to the 80's. But that's the charm of it, and there's probably no one around who wouldn't fall in love with the gorgeous Diane Lane.

The fans from this cultfilm will be more than happy with this re-release on the British Second Sight-label as not only you get the original extra's from back then, but there's also the mighty bonus Rumble On The Lot that lasts as long as the movie itself! Along with Amy Madigan and Michael Paré, Hill is revealing all the details you wanted to know about this.
So you learn that the movie was inspired by Les Parapluies De Cherbourg by Jacques Demy. Lane was already know from the Coppola-movies The Outsiders and Rumble Fish. During the making of Streets Of Fire Lane was still studying for her grades, and yes she all got A's! A problem however was that Lane couldn't sing and so it happened that they contacted Jim Steinman. Of course he's the man behind Meat Loaf and so it's his fault that this movie suffers from bombastic rockopera-tunes like Bonnie Tyler. Originally it was planned that Bruce Springsteen would do the score, but in 1983 he was so famous that the producers couldn't afford him. There's also tones of bits about Michael Paré who Hill saw for the first time in The Loveless: a short movie by Kathryn Bigelow. Another strange fact is that Amy Madigan was playing Cody's help as it was originally planned that this was a role for a solid bloke, it was even as good as sure that Edward James Olmos from Miami Vice would take this role.
So yes, this Blu-ray from Second Sight is a must have for both fans of the 80's and of course the movie itself.
Didier BECU
27/10/2013
---
In de jaren 80 mocht Walter Hill zich nog met trots de koning van de actiefilm noemen. Tijdens de postproductie van 48 Hrs (de tophit met Murphy en Nolte) bedacht Hill het concept van een rock 'n roll-sprookje dat kort nadien Streets Of Fire werd. De film had een budget van 15 miljoen dollar, wat al bij al in die jaren een aanzienlijk bedrag was. Vooral in Japan werd Streets Of Fire een gigantisch succes. Tot op vandaag zit deze prent nog altijd in de top 100 van films die het meeste opbrachten. In Europa was het evenwel heel wat minder. Het was vooral de soundtrack die goed verkocht waardoor het originele idee van Hill om van dit futuristische sprookje een trilogie te maken gauw in de kast werd gestopt. Kassa of geen kassa, toch blijft het zo dat bepaalde films nooit zullen sterven. Ook Streets Of Fire niet en vandaag is de film een ware cultklassieker geworden, alhoewel dat wellicht hoofdzakelijk komt door de opmerkelijke hoofdrollen. Want zeg nu zelf, Willem Dafoe zie je niet bepaald in elke film als verwijfde goth rondlopen.
Streets Of Fire speelt zich ergens af in de toekomst. Wanneer of waar weten we niet, wel is het een tijdperk waarin de mensheid alle normen aan de haak heeft gehangen. Ellen Aim (Diane Lane) is met haar band The Attackers de absolute rockster van het moment. Wanneer zij in een grootstad een uitverkocht optreden geeft wordt zij door de motorbende The Bombers ontvoerd. Manager Billy Fish (Rick Moranis) roept de hulp in van huurling Tom Cody (Michael Paré) om de mooie Ellen uit de handen van de brutale Raven Shaddock (Willem Dafoe) te halen.
Eenvoudiger kan het bijna niet en toch werkt deze prent op alle fronten. Hill beschouwt Streets Of Fire als een western met motorijders en dat is eigenlijk een mooie samenvatting. De prent bevat namelijk alle elementen waarop Hill in de jaren 80 een patent had, en dit van de brutale western (The Long Riders) tot spannende actie (The Warriors). Sommige critici vinden nu nog steeds dat Hill met deze film twintig jaar vooruit op zijn tijd was. En jawel, mits wat goede wil kun je Streets Of Fire één van de eerste comics noemen, ofschoon het er één is zonder superheld. Mocht dat toch niet het geval dan is het wel zo dat Hill (zonder het echt te weten) de basisprincipes van de moderne MTV-clip in zijn film bedacht.
Streets Of Fire werd later ook bekend door zijn befaamde oneliners. Een mooi voorbeeld daarvan zijn de woorden van Amy Madigan die in een overvol café schreeuwt: "Wherever I go there's always an asshole". Madigan zelf verdween nadien in de vergetelheid, net als hoofdrolspeler Michael Paré die later alleen maar aan de bak kwam in ordinaire actiefilms. Met de carrière van Willem Dafoe en Diane Lane liep het heel wat beter, tot op vandaag zijn zij nog altijd onverwoestbare Hollywoodsterren.
Wellicht zullen er wel heel wat mensen zijn die vinden dat Streets Of Fire gedateerd is. Door zowel zijn soundtrack (van Dan Hartman tot het wavegroepje The Fixx) als de vele neonlichten is deze eigenzinnige musical een kind van de jaren 80, maar het is net daar waarin de charme zit. De film is dan ook een prettig wederzien voor iedereen die jong was in dat tijdperk, en wie weet is het voor de anderen gewoon een aangename ontdekking. Verliefd worden op Diane Lane doe je sowieso, net als Michael Paré die als hoogtepunt van zijn carrière het moment uitkiest waarop hij Lane mocht kussen, de gelukzak!

De fans van deze cultfilm mogen alvast in hun handen wrijven, want naast de originele extra's die eerder op de (Amerikaanse!) dvd stonden, is er tevens de documentaire Rumble On The Lot die bijna even lang als de film duurt. Hill ontleent samen met Amy Madigan en Michael Paré de gehele film waardoor je heel wat te weten komt over de achtergrond ervan.

Hill vertelt dat de film eigenlijk is geïnspireerd op het muzikale sprookje Les Parapluies De Cherbourg van Jacques Demy. Tevens legt de cineast uit hoe hij zijn cast vond. Lane was al een kindsterretje die eveneens in de Coppola-klassiekers The Outsiders en Rumble Fish speelde. Paré merkt trouwens op dat ze tijdens de opnames volop bezig was met haar schoolexamens en voor wie het wil weten: met succes! Een probleem was wel dat Lane geen noot kon zingen en daarom werd de hulp van Jim Steinman (de grote man achter Meat Loaf) ingeroepen. En tja, het is dan ook zijn schuld dat de soundtrack bol staat van rockopera-songs à la Bonnie Tyler. En zeggen dat het de bedoeling was om Bruce Springsteen te strikken voor de muziek, maar die was in 1983 zo populair dat hij onbetaalbaar werd voor dit project. Willem Dafoe was een nieuweling die Hill voor het eerst zag in The Loveless: één van de eerste kortfilms van Kathryn Bigelow. Een andere nieuwe ontdekking was Amy Madigan. Een vrij opmerkelijke keuze, want aanvankelijk moest Codys hulpje ene Mendez zijn, maar uiteindelijk werd het een vrouw met ballen. Edward James Olmos (de baas van het Miami Vice-korps) kon er minder om lachen omdat het de bedoeling was dat hij die rol zou vertolken.

Fans van Hill die verlekkerd zijn op de jaren 80 zullen zonder twijfel opgetogen zijn over de puike Blu-ray op het Britse Second Sight-label. De beeldkwaliteit kon misschien wel iets beter, maar daartegenover staat een bonusfilm om u tegen te zeggen. Streets Of Fire is één van de vele bewijzen dat Walter Hill in de jaren 80 synoniem was voor degelijke actie.
Didier BECU
27/10/2013
---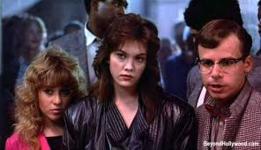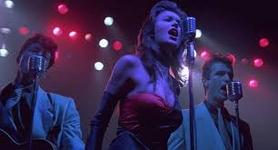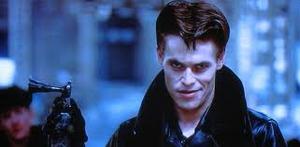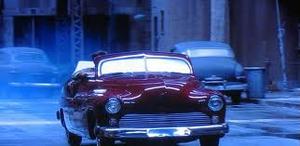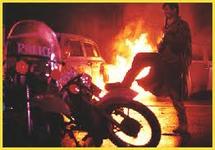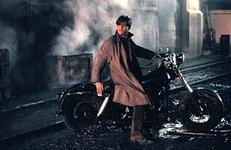 ---