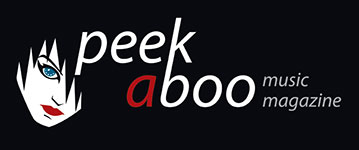 like this movie classics review
---
FEDERICO FELLINI
8 1/2
Movie
•
Movie classics
Comedy
•
Drama
•
Unclassifiable
[92/100]

Argent Films
24/10/2013, Didier BECU
---
8 1/2 (in beautiful Italian that sounds like Otto E Mezzo) is one of those movies, just like Citizen Kane or Sunset Boulevard which always ends up in lists that tries to feature the best movies of all time. a more than right decision as Otto E Mezzo is surely one of the most groundbreaking and beautiful pictures that Fellini directed. If ever you haven't that much understood from the film there's nothing to worry about. Fellini knows very well that lots of viewers will never capture his thoughts, but that's not the point as according to the master himself 8 1/2 is a movie that you have to feel, not to understand. Due to both the subject and title lots of critics assume that this movie is sort of autobiographic, but Fellini himself never declined or agreed on this. In 1963 the movie won the Oscar for Best Foreign Movie and the title refers to the filmography of Fellini that year: 6 movies, 2 short movies and another which is codirected with some other cinematographers.
The Italian filmmasters are indeed for their neorealism in where common Joe played a central part. Fellini was one of the founders from that movement, with La Strada being a perfect example from this. Apart from that, it became crystal clear that Fellini chooses a different direction with 8 1/2. Even if every frame shows his personal touch, you can definitely see the influences from the Nouvelle Vague-movement. The movie lasts more than 2 hours, but still you can define the essence of the story in some words. At least that's true for the content, as there are books written about every scene, or even about every sentence.
Guido Anselmi (Marcello Mastroianni) is a succesful director who's invited to every party. Eventually, the popular guest has a writer's block. No matter how hard he tries, he can't find any inspiration for his latest movie. Guido moves to a health resort, but over there he finds no rest either. Lots of women (from actresses to his own wife) are confusing the director's mind. Guido begins to dream and doesn't see the difference between reality and dream.
It are especially those dream scenes which impress the viewer. The best example is immediately the opening scene in where Guido stands in a traffic jam and experiences some kind of levitation. There are lots of memorires from his youth: sexy ladies who are taking a bath at the beach of Rimini, the catholic school and of course the Church itself. A fine example how he jokes with Catholicism is the way how he turns the confessional chair into some devil's throne.
Every scene from Otto e Mezzo is splendid. That's not only because of the superb cinematography by Fellini which has be copied a million times (just look at the adverts by Martini), but also because of Marcello Mastroianni.

We tell you nothing new by saying that this masterpiece will keep on standing the test of time in say 500 years, but it's good to remember such things.

As an extra you can find The Lost Sequence , a documentary in where an unknown aspect is examined. The end of Otto E Mezzo is the one in where all the protagonists are dancing around on the tones of excellent circusmusic by Nino Rota. Everything in life is a circus, art …even life itself! How brilliant this end might be, Fellini was planning to include another end in where everyone was dressed in white and was sitting on a train. No one knows where the footages are, even if most friends fear that they ended up in a bin. Fellini was the kind of guy who threw things immediately away. With interviews and tons of photographs (3000 and they're all exclusive!), the makers try to reconstruct the end.
Another extra is an interview with Lina Wertmuller, who has directed herself Seven Beauties, Love & Anarchy and Swept Away, but she was also the assistant for Fellini during 8 1/2. To complete it all there are two trailers included.
This fine masterpiece is a must have and now it's available through Argent Films on a splendid Blu-ray.
More info on http://argentfilm.wordpress.com/8-12/ and http://argentfilm.wordpress.com/
Didier BECU
24/10/2013
---
8 1/2 (in het mooi Italiaans klinkt dat als Otto E Mezzo) is zo één van dier films die je net als Citizen Kane of Sunset Boulevard steevast in lijstjes aantreft van beste films aller tijden. Een meer dan terechte plaats, want Otto E Mezzo is één van de mooiste films die Fellini in zijn carrière heeft gedraaid. Als je op het einde van deze fascinerende filmpret er niet veel van hebt begrepen, dan is dat helemaal niet erg. Fellini was er zich ten volste van bewust dat menig kijker het moeilijk zou hebben om het verwarde verhaal te vatten. Maar zoals Fellini het zelf zegt, is 8 1/2 een film die je moet voelen, niet begrijpen. Zowel wegens het onderwerp als de titel wordt algemeen aangenomen dat dit meesterwerk autobiografisch is. Of dat waar is of niet, heeft Fellini nooit ontkend of bevestigd. De titel van deze film die in 1963 met de Oscar voor Beste Buitenlandse Film ging lopen wijst op het aantal films dat de Italiaan op dat moment al had gemaakt: zes langspeelfilms, twee kortfilms en eentje die hij heeft geregisseerd met enkele andere cineasten.

De Italiaanse grootmeesters staan wel bekend voor hun neorealisme waarin de gewone man de hoofdrol krijgt. Toch is het duidelijk dat Fellini die door films als La Strada één van de bouwers van dit genre is, met Otto E Mezzo een andere koers koos. Ofschoon Fellini in iedere seconde zijn eigen stempel op dit bizarre sprookje drukt, valt het op dat hij (onder meer door de fotografie) is beïnvloed door de nouvelle vague-beweging. De film duurt wel twee en anderhalf uur, toch kun je het verhaal in enkele korte zinnen samenvatten. Ten minste, de inhoud, want over iedere scène (misschien zelfs over iedere zin) bestaan er wellicht honderd theorieën.
Guido Anselmi (Marcello Mastroianni) is een succesvolle regisseur die op ieder feestje wordt uitgenodigd. De graag geziene gast zit echter met een writer's block. Hoe hard hij ook probeert, vindt hij toch geen inspiratie voor zijn nieuwste werk. Guido trekt naar een kuuroord, maar ook daar vind hij geen rust. Allerlei vrouwen (van zijn eigen vrouw tot de vele actrices) proberen door te dringen in het hoofd van de cineast. De cineast ziet het verschil niet meer tussen droom en werkelijkheid.
Het zijn vooral de droomscènes die diepe indruk maken. Dat is al meteen het geval met de openingsscène waarin Guido in een tunnel in een file staat en een soort van levitatie beleeft. Er zijn de vele herinneringen aan zijn jeugd: wulpse vrouwen op het strand van Rimini, de strenge katholieke school en natuurlijk ook de kerk. Een prachtig voorbeeld van hoe Fellini de spot drijft met de katholieke kerk zijn bijv. de scènes waarin de biechtstoel op een troon van de duivel lijkt. Iedere scène uit Otto e Mezzo is ronduit geniaal. Dat komt natuurlijk niet alleen door de knappe cinematografie van Fellini die tot op vandaag alom wordt gekopieerd (denk maar aan de reclamespotjes van Martini), maar ook door Marcello Mastroianni.

We vertellen wellicht niks nieuws door te zeggen dat Otto E Mezzo een geniaal meesterwerk is dat binnen vijfhonderd jaar (en zelfs langer) de gevaarlijke tand des tijds zonder probleem zal overleven, desalniettemin mag nog eens herhaald worden.
Wie van film houdt, moet op zijn minst één keer 8 1/2 hebben gezien, zo simpel is dat! Zelf ben ik ondertussen de tel verloren, toch valt het mij op hoe veel nieuwe dingen je bij iedere kijkbeurt ontdekt. Deze Italiaanse klassieker is voortaan nu ook op Blu-ray verkrijgbaar en nog wel met een schitterende transfer, soms kan dit leven toch wel mooi zijn!

Als extra vind je The Lost Sequence waarin een aspect in het licht wordt gesteld dat maar weinig filmfans kennen. Otto E Mezzo zoals we die kennen sluit wel af met het meesterlijk slot waarin alle protagonisten in een cirkel op de tonen van circusmuziek ronddansen. Alles in het leven (zelfs kunst of het leven zelf ) is circus. Dit prachtig einde was weliswaar niet de aanvankelijke bedoeling. Fellini filmde een slot waarin alle protagonisten in het wit waren gekleed en in een trein naar het grote niets reden. Niemand weet wat er uiteindelijk met die legendarische opnames is gebeurd, ook al vermoeden heel wat mensen dat deze in de opnames gewoon in de prullenbak zijn beland. Fellini is niet alleen sloddervos, ook is het zijn karaktertrek om dingen die hij niet gebruikt meteen te vernietigen. In deze documentaire proberen de makers aan de hand van een interviews met acteurs en crewleden een beeld te schetsen van hoe deze scène er zou kunnen hebben uitgezien. De Italiaanse grootmeester is ondertussen al lang dood, maar gelukkig bestaan er heel wat audio-opnames (vaak in grappig Engels). Deze conservaties kun je op deze disk horen terwijl de kijker zo'n 3000 (!) ongepubliceerde foto's van 8 1/2 kan zien.

Lina Wertmuller is niet alleen de regisseuse van Seven Beauties, Love & Anarchy en Swept Away, ook was zij de regieassistente van Fellini voor 8 1/2. Gedurende een kwartiertje vertelt de oude vrouw hoe het was om met de Italiaanse kunstenaar te werken. Hij had zo zijn eigen methodes, maar het woord dat het meest is over haar lippen komt is dat van genie. Ten slotte zijn er nog twee trailers en een tekstje dat wat uitleg geeft over de Oscaruitreiking.
Deze disk is dus een absolute must!
Meer info op http://argentfilm.wordpress.com/8-12/ en http://argentfilm.wordpress.com/
Didier BECU
24/10/2013
---
---