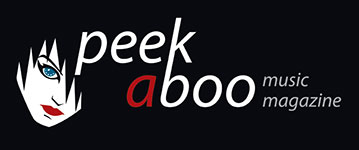 like this cd review
---
THE TWINS
The Impossible Dream
Music
•
CD
Pop
•
Synth Pop / Electro Pop
[83/100]

08/08/2011, Dennis OHRT
---
The last years have been pretty exciting for The Twins fans: 2 recommended compilations were released ('12 Inch Classics' and 'Singles Collection') both enhanced with rare mixes and b-sides, as well as a massive clip compilation on DVD. Celebration time doesn't end here, as their 1993 'The Impossible Dream' has been out of print for quite a while now, so it's time for a new edition rerelease of the album.
'The Impossible Dream' to this day is the last album, the band recorded. It was always rather underrated, as the album was released in a time, when italo influenced synthpop wasn't much on the radar of radiostations and clubs. The magnificent 'Tonight' (still one of their greatest singles ever) gave them a Top 100 singles chart entry in their native Germany, but that was about it.
But now with this effort, it is a good time to rediscover an album, that doesn't have to hide in their back catalogue. From classic The Twins material like 'The We Start Again' or 'Touch Of Heaven' via the atmospheric pop of 'I Died For You' and even some jazzy-influences in 'Glory Days', the album culminates in the beautiful arrangement of 'Afterlife'.
The Twins wouldn't be The Twins though with just a complete 1:1 rehash of the album, as there was no further material left (mixes were already featured on the mentioned compilations), Ronny and Sven offer us a complete re-imagination of the album and a solid reason to buy the album again, even if you already have the original release! To me, the 2011 versions manage, in most cases very well, to encapsulate how the album could have sounded if it had been recorded now.
Most changes come courtesy of the rhythm tracks and mostly intros of the songs. It should be noted, that the running order was changed as well. Former single 'Love Is Blind' comes over in a dancier arrangement (and as an additional club mix as well), 'Touch Of Heaven' is almost a new extended mix while 'Glory Days' is presented in two arrangements as well. Biggest surprise and surely the song that will divide the fanbase is 'On The Other Side', I surely would have never thought about that arrangement possibility... The whole CD with new versions definitely breathes some fresh air into the material and could work as an album on its own.
After all those releases, almost the only wish for a The Twins fan now would be a completely new album, but who knows what tomorrow will bring?
Dennis OHRT
08/08/2011
---