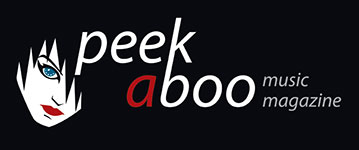 like this cd review
---
THE PRAYER TREE
The Prayer Tree
Music
•
CD
Ambient
•
IDM (Intelligent Dance Music)
[85/100]

Hymen Records
08/08/2011, Chris KONINGS
---
The Prayer Tree is a French project from duo Guillaume Eluerd and Jérôme Chassagnard. Eluerd is the brain behind Nimp and Chassagnard is also known as Ab Ovo and Gaea. Completely unknown bands for me but if they get a contract with Hymen Records they must be doing something right.

Salt's cover is beautiful and ambient, suited for alluring subconscious dreams. The Prayer Tree itself is a Japanese tradition where they spike wishing cards on a tree or some other sacred place. The idea is to create a place of silence in the midst of chaos and finding the symbiosis between the two. There's a lot of philosophy behind the concept. The returning theme is to repent, either by travelling (Tokyo), technology (Ubik) or religion (The Golden Hour).

Words can't really describe how the music engulfs you. It does so thanks to fascinating combinations between percussion, keyboards and vocals. The lyrics are very poetic with a semi narrated voice, which works particularly well on Tokyo. Ubik is the best song - it starts with an interview with author, Philip K. Dick, whom most of us will know from movies like Bladerunner and Minority Report. That atmosphere of a bleak future is created with repetitive mechanical sounds from the title rambling on and on. An extra dimension is given by the addition of a female voice in New York. Gone is a instrumental gem followed by the somewhat obsolete sounding "All Those Who Just Couldn't Make It" and "Why Aren't We Dancing?".

Silent Stones is also very compelling track and The Golden Hour is a worthy ending to a beautiful record that I want to play again and again. Too bad about the slight stagnation in the middle, otherwise this would have been one of last year's best albums. I hear Chassagnard has a new album out on Hymen so I can't wait to get my hands on that one.
Chris KONINGS
08/08/2011
---
De Nederlandstalige bespreking kan je lezen op Dark Entries.
Chris KONINGS
08/08/2011
---