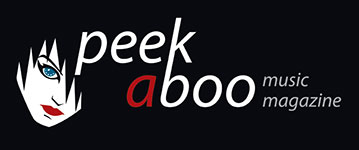 like this cd (ep) review
---
MOON ZERO
Moon Zero
Music
•
CD (EP)
Ambient
•
Avant-garde
•
Drone
•
Electronics
[50/100]

Denovali Records
03/10/2015, William LIÉNARD
---
Moon Zero is the solo project of producer and composer Tim Garratt. On the debut album Moon Zero he continues the quest that begun with his two earlier EPs, on which he combined classical modernism with contemporary electronic music. Moon Zero was recorded in the church of St. George in the East in London and contains six tracks. Garratt formulates his intentions as follows: because I had no pre-recorded material, and previous EPs were largely improvised, I had to work out new ideas at every live show. Although it had a liberating effect, I was dependent on variables that I often couldn't control. This album is much more a coherent collection that can be easily reproduced during live performances.
With distorted loop tapes, engineered synthesizers and cymbals, of which the sound is processed through music software, Garratt creates a unique universe of industrial sounds in which drones are dominant. In the first track Laika, very dark drones are hovering in the sky like storm clouds, crisscrossed with other sharp drones, monotonous, atmospheric and threatening, while Expanding into the Time We Have starts humming, with a guitar loop and monotonous metallic drones that gently penetrate the soundscape. Halfway they are assisted by others drones, but the monotonous profile of the composition hardly changes. Pure industrial in its most primal form.
The Solipsist begins like a rushing and atmospheric track, almost dreamy, gets whistling and later buzzing, crackling and hissing drones, but compositionally the track differs little from its predecessors. In Heritage Guilt other drones take the lead, bell-like, followed by industrial sounds of a metal factory in full action, brutal and later atmospheric, with lots of reverb and what appear to be voices. A Bevan Rotation continues in the same sense, with a plurality of high-drones that create a semi religious atmosphere. Naura sounds because of the shaky drones, later supplemented with more lighthearted wisps of sound, noise and abrasive drones, but ultimately it is no more than yet another variation on the same theme.
Moon Zero contains six tracks with little variation. Moreover, we have actually heard it all before. For fans only.
Tracklist:
1 Laika
2 Expandiong into the Time We Have
3 The Solipsist
4 Heritage Guilt
5 A Bevan Rotation
6 Nauru
William LIÉNARD
03/10/2015
---
Moon Zero is het eenmansproject van producer en componist Tim Garratt. Op dit debuutalbum zet hij de zoektocht voort die begon op z'n beide eerdere ep's, waarop hij klassiek modernisme combineerde met hedendaagse elektronische muziek. Moon Zero is opgenomen in de kerk van St. George in the East in Londen en bevat 6 tracks. Zijn intenties i.v.m. dit album formuleert hij als volgt: omdat ik geen vooraf opgenomen materiaal had, en de vorige ep's grotendeels geïmproviseerd waren, moest ik tijdens elke liveshow nieuwe ideeën uitwerken. Hoewel dat een bevrijdend effect had, was ik tegelijk toch afhankelijk van variabelen waarover ik vaak geen controle had. Dit album is veel meer een samenhangend geheel dat gemakkelijk kan worden gereproduceerd tijdens liveoptredens.
Met distorted looptapes, gemanipuleerde synthesizers en cymbalen waarvan het geluid achteraf van effecten is voorzien en via muzieksoftware bewerkt, opgeblazen, uitgerafeld en uiteindelijk gemixt, creëert Garratt een heel eigen universum van industriële geluiden waarin drones dominant aanwezig zijn. Laika dobbert bijvoorbeeld op zeer donkere drones die als onweerswolken in de lucht hangen, doorkliefd met weer andere en scherp klinkende drones, monotoon, atmosferisch en dreigend, terwijl Expanding into the Time We Have zoemend van start gaat met een gitaarloop, en monotone metaalachtige drones voorzichtig het soundscape binnendringen en naar een crescendo toewerken. Halfweg krijgen ze assistentie van weer andere drones, maar het monotone profiel van de compositie wijzigt daarbij nauwelijks. Pure industrial in z'n meest primaire vorm.
The Solipsist begint ruisend en atmosferisch, dromerig bijna, krijgt fluitende daarna zoemende, krakende en sissende drones, maar wijkt compositorisch nauwelijks af van z'n voorgangers. Wat dat betreft is er sprake van weinig creativiteit. In Heritage Guilt zijn het weer andere drones die het voortouw nemen, belachtig, met na verloop van tijd het geluid van een metaalfabriek in volle actie, brutaal en later atmosferisch, met veel galm en wat lijkt op stemmen, wat een bijna naadloos vervolg krijgt in A Bevan Rotation, dat in de tweede helft met een veelheid van hoge drones een semireligieuze sfeer krijgt. Naura ten slotte kiest een inktzwart pad met beverige drones, later aangevuld met meer lichtvoetige geluidsslierten, noise en schurende drones, maar eindelijk is het niet meer dan de zoveelste variatie op hetzelfde thema.
Moon Zero bevat zes tracks die allemaal een beetje op elkaar lijken qua compositie. Het geluid wordt elke keer lichtjes aangepast, maar uiteindelijk is er weinig sprake van variatie. Alleen voor de liefhebbers.
William LIÉNARD
03/10/2015
---