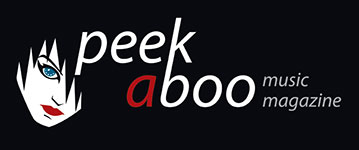 like this cd review
---
ALTER DER RUINE
I Will Remember It All Differently
Music
•
CD
Electro Pop
•
Electronics
•
Synthpop
[80/100]

Negative Gain Productions
26/05/2014, Peter HESELMANS
---
Alter Der Ruine (German for : Age of the Ruin), is a power noise band from Tucson, Arizona. On July 8th Negative Gain Productions will release their 5th studio album 'I Will Remember It All Differently'. And there are some changes in style on this new album, no more distorted beats or effects here, but very harmonized songs with stylized synths and vocals. With this synthpop album they start a new chapter.
The album starts with 'Lights', a kind of scary intro that slowly passes into some catchy poppy tunes, followed by 'Tiny Wars And Quiet Storms', another soft synpop tune, that reminded me of bands like Haujobb or Seabound. 'Horizon Slide', is a nice uptempo catchy and danceable track, nice samples and effects. 'Stars' or ' Quiet Crimes' are somewhat mellower and darker songs, and the distinctive vocal style from ADR make these great songs to listen to. Personal favorites are 'Poltergeist', with finally some distorted beats and heavy synths, and 'Leviathan', perhaps the best track of the album, with some blending elements from techno, and ends up in a weirdness of sounds and electronic rhythms.
I Will Remember It All Differently, is a great album for the syntpop lovers, with lots of catchy tracks, even some very danceable and commercial songs, nice beats and mixes, but personally I miss the more chaotic, noisy flavor of boisterous dance music they made before.
1. Lights
2.Tiny Wars And Quiet Storms
3. Horizon Slide
4. Stars
5. Gift Horse
6. We Will Tear You Apart
7. Quiet Crimes
8. Tundra
9. Poltergeist
10. Leviathan
Peter HESELMANS
26/05/2014
---