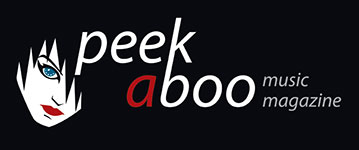 like this concert review
---
UNDERVIEWER
Review of the concert at the BIM Fest in Antwerp on 15 December 2012
Concert
Analogue Synth
•
Experimental
•
Noise
[80/100]

20/12/2012, Philippe BLACKMARQUIS
---
The 6th band on Day2 of the BIM Fest was a historical electronic act: Underviewer. created by Jean-Luc De Meyer, singer (Front242, 32Crash, Modern Cubism) and Patrick Codenys, keys/producer (Front242) before they joined Front242, this project consists of minimalistic, electronic and experimental tracks based on analog synthesizers. We had already seen the act at the Bodyfarm festival last year and at the Rockerill in October 2012 but Underviewer is always a unique exeperience.
On stage, Codenys was hidden on the back of the stage behind his keyboards and two transparent curtains, on which video's and animations were projected. At the microphone, Jean-Luc De Meyer had a more relaxed look and attitude than in Front242 shows, without military clothes and no sunglasses. The band started with "Crazy Gog" and "Echobeach", two wonderful electronic tracks, in which you can already hear the premises of what would become the EBM sound.
"Trouble", on the contrary, is a hauntingly slow song, based on only two chords, a bit like "Atmosphere" from Joy Division. It was released on the vintage 2CD reissue of Geography. The band went on with "Monolove", "Was Soll" (Quest outro) and "Wonder". The songs sounded much more powerful than in their original version, indicating that some production work had been done to 'update' the sounds.
On the more rhythmic tracks, Jean-Luc De Meyer had some of the typical gestures from the Front242 show's, especially his famous "Scissorhands" movements. At times, he would move in front of the frontstage projector to have the video's and animations projected on his body and face. Later, Underviewer played "I Remember" (also on the 2CD Geography), "Evil In", "No Reply" and the beautiful "Memories". Then it was time for the most famous song of the duo: "Kampfbereit", a song sung in German which was fully adopted by Front242, was released on the first edition of Geography and is still on their setlist 30 years later.
Overall, it was a fascinating set, a sort of trip into the proto-Front era, presented by two of the forerunners of synth-wave and EBM. An "Underviewer" being a person who inspects a mine daily; well during their concert, we felt like visitors exploring an archaeological site of modern electronic music! Impressive!
Check a video excerpt from their performance below:
Setlist: Crazy Gog, Echobeach, Trouble, Monolove, Was Soll + Quest outro, Wonder, I Remember, Evil In, No Reply, Memories, Kampfbereit, Stranded.
Check the pictures of the concert by Xavier Marquis here.
Philippe BLACKMARQUIS
20/12/2012
---