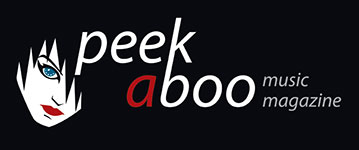 like this concert review
---
THE BREATH OF LIFE
Review of the concert at the BIM Fest in Antwerp on 15 December 2012
Concert
Darkwave
•
Ethereal / Heavenly Voices
•
Gothic Rock
[90/100]

Danse Macabre
20/12/2012, Philippe BLACKMARQUIS
---
The 4th band on Day2 was The Breath Of Life, a well-known Belgian darkwave band led by the heavenly voice of Isabelle Dekeyser. Formed in 1989, the band has released 7 studio albums and has played gigs all around Europe with, among others, Lacrimosa. The line-up of the band includes Isabelle, Didier Czepczyk (Cz)(guitar), Giovanni Bortolin (violin) and keyboard), Benoit Sokay (bass) and Marc Haerden (drums).
The band was presenting his brand new album, "Whispering Fields" (Danse Macabre), which is one of the best albums of 2012 in my humble opinion. The first song in the set was the magnificent "The Dark Side", a very catchy song, with a well crafted harmonies and arrangements, somehow reminiscent of The Eden House and The Mission UK, but with the band's unique style.
On stage, Isabelle is of course the focal point of the band, with her lyrical voice and her elegant movements. On her right, Cz provides sparkling riffs and licks with his gorgeous black Gibson guitar. The band went on with "To The Wild", a melancholic song, reminiscent of Collection d'Arnell-Andrea, but with more energy and strength. Then, it was "Cutting Wings", a pure gothic rock anthem, with a fast beat à la Sisters of Mercy or Love Like Blood, on which high-pitched voices and violins hover gently.
The main highlight of the concert was their biggest hit to date, "Nasty Cloud", an enchanting song with a memorable violin riff. Then it was the very dark "Forgotten Sins" and the final track was "Waving To Shades", a wonderful song built around a bass riff à la Tony Pettitt and strong guitar licks. Watch the band perform it:
The reaction of the audience was very positive so that the band came back for an encore: "The Souls Remain", another powerful song that ends in a hypnotic sarabande of violins and voices. Too bad the band couldn't play longer because I would have loved to see them perform "Sanctum", my favorite song from "Whispering Fields". In a nutshell, the music was a subtle and magical balance between gothic rock, ethereal voices, delicate synths and brilliant violins. One must admit that it is utterly refreshing to hear such music being made in 2012 at a festival, in an era dominated by electro and laptops. Great show!
Setlist: 1. Intro + Impromptu, 2. The Dark Side, 3. Noamina, 4. To The Wild, 5. Cutting Wings, 6. Nasty Cloud, 7. Forgotten Sins, 8. Waving To Shades, Encore: The Soul Remains
Check the pictures of the concert by Xavier Marquis here.
Check the interview of the band, made in September 2012.
Philippe BLACKMARQUIS
20/12/2012
---