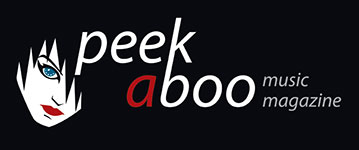 like this cd review
---
THE CHAMELEONS
What does anything mean? Basically
Music
•
CD
New wave
•
Post Punk
[100/100]

02/06/2011, Didier BECU
---
I agree that The Chameleons must be, along with The Sound, the most important band in my life. Not only because they twisted my mind but simply as I can't think of any other band which carved so deep in the human heart.
Mark Burgess never wrote poetry but his words came out of his heart and it were the kind of thoughts that made you realize the man was damn right even if we can't state that his thoughts were free from any blackness.
The sad turn of the famous coin is of course that these Mancunnians always had to face the curse of the genius of their first three albums. Some will even take it a bit further by saying that the curse was already their "Script from the bridge"-debut.
Can't exactly say how many times I heard their melancholic wave songs but in 20 years time there were more than enough phases I put 'em on at a daily base.
In my case I always grab back to their third one "Strange Times" and in some way you can say that this second album "What does it mean, basically?" kind of built the path to their third epic.
Burgess sounded more and more bitter, just listen to "Singing rule Britannia" but it was an album that was full of melancholy which could already be heard on the instrumental opener "Silence, sea and sky", a two minute synth anthem that introduces us to one of the greatest album of all time.
It still makes it quite impossible realizing they're still people on this earth who haven't crossed their beauty but then again not everyone falls for the beauty of nostalgia.
This album has been (just like all the other stuff by The Chameleons) re-released and apart from the inclusion of both "Nostalgia" and "In shreds" you got offered a bonus disc featuring all the original album demos.
Didier BECU
02/06/2011
---