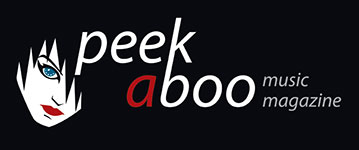 like this cd (ep) review
---
ONEIROGEN
Plenitude
Music
•
CD (EP)
Ambient
•
Drone
•
Electronics
•
Noise
[70/100]

Denovali Records
30/09/2015, William LIÉNARD
---
Oneirogen (o-NI-ro-jen) is the solo project of Mario Diaz de Leon, who previously attracted attention with Hypnos (2012) and with the follow-up album Kiasma (2013), in which the doom/black metal elements of the debut were reinforced. Pending a new Oneirogen full album, Denovali has released an EP with five compositions (22 min).
For Oneirogen it need not always sound loud and the best compositions on this album are perhaps those in which space is left for silence. Oxygen is a good example. You hear short drone punches, small noise, with silence and quietness in between. A too short track to our liking. Collapsing already sounds a bit bolder, but again there is space for silence between the popping drones. As a result, the soundscape is not clogged as is the case in the works of many of his colleagues. For the first time in his career, Oneirogen adds vocals to the tracks and that is perhaps not a good choice, because he opts for a doom metal approach with a loud and screaming voice. Apart from that, this is also an attractive track.
Vessel is a dark and hectic track in which the drones get competition from the electronic noise, and as a result of the collage-style approach of the track, there is little harmony in the composition. Title track Plenitude is little more than one long monotonous drone. Maybe there is a very ingenious and complicated philosophy behind the concept but we haven't found it. The drone sound like gas as it flows through a metal pipe at a high speed, with soft voices in between. Emergence is again a real composition - if that word can be used in that sense in this genre[WL1] – with trembling and dark percussion drones and organ-like synths on the background, which create an ambient atmosphere (and carefully go crescendo). Again a favorite.
It's not easy to be original in this genre, but Oneirogen manages to sound different. That's a good omen for the forthcoming full album.

Oneirogen plays in Magasin 4 in Brussels on October 1, 2015.
Tracklist:
1 Oxygen
2 Collapsing
3 Vessel
4 Plenitude
5 Emergence
www.denovali.com/oneirogen
www.oneirogen.com
William LIÉNARD
30/09/2015
---
Oneirogen (o-NI-ro-jen) is het eenmansproject van Mario Diaz de Leon, die eerder de aandacht trok met Hypnos (2012) en de opvolger Kiasma (2013), waarop hij de doom-/blackmetal-elementen uit z'n debuut nog sterker op de voorgrond liet treden. In afwachting van een nieuw full album, heeft Denovali alvast een ep gereleaset met 5 composities (22 min).
Voor Oneirogen hoeft het niet altijd loeiend hard te klinken en z'n beste composities zijn wellicht die waarin ook ruimte is voor stilte. Oxygen is een goed voorbeeld. Je hoort korte drone-stoten, maar voor de rest alleen maar ruis. Wat er tussen zit is leegte, rust. Een te korte track naar onze smaak. Collapsing klinkt al een flink stuk brutaler, maar ook in deze track is er tussen de ploffende drones ruimte voort stilte, waardoor het soundscape niet dicht spoelt zoals dat het geval is in het werk van velen van zijn collega's. Voor het eerst voegt Oneirogen ook vocalen toe en dat is misschien niet echt een goede keuze, want hij kiest meteen voor een doommetal-aanpak, d.w.z. niet voor gesproken of gezongen, maar voor luide en geschreeuwde vocalen. Afgezien van die keuze, is ook dit een aantrekkelijke track.
Vessel is een donkere en jachtige track waarin de drones concurrentie krijgen van flink wat elektronische noise, en als gevolg van de collage-achtige aanpak van de track, is er niet meteen sprake van harmonie. Ook in deze track stopt Oneirogen een flinke portie schreeuwerige vocalen. Titeltrack Plenitude is nauwelijks meer dan één lange monotone drone. Misschien zit er een hele vernuftige en ingewikkelde filosofie achter het concept, maar dat is ons dan niet opgevallen. De drone klinkt als gas dat tegen hoge snelheid door een metalen leiding wordt gejaagd, met tussendoor zachte stemmen. Emergence is opnieuw een echte compositie – in zoverre je in dit genre het woord in die betekenis kan gebruiken - met trillende en donkere slagwerkdrones en orgelachtige synths op de achtergrond, die een ambiente sfeer creëren (en voorzichtig crescendo gaan). Opnieuw een favoriet.
Het is niet gemakkelijk om in dit genre (nog) op een originele manier uit de hoek te komen, maar daarin slaagt Oneirogen voorlopig (nog) wel. Dat voorspelt veel goeds voor het aangekondigde full album.
Oneirogen speelt op 1 oktober in Magasin 4 in Brussel.
William LIÉNARD
30/09/2015
---