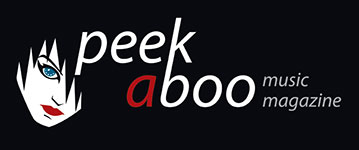 like this cd review
---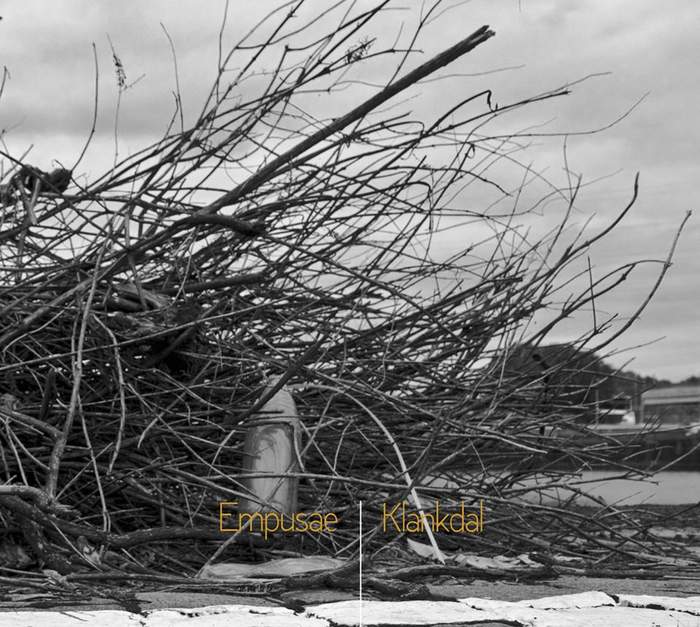 EMPUSAE + KLANKDAL
Split album
Music
•
CD
Drone
•
Experimental
[80/100]

Wool-E Discs
10/12/2016, Didier BECU
---
Ghent and record labels were always a perfect combination. N.E.W.S., Kinky Star, R&S or (K-RAA-K) 3 are just a few examples. Two labels that need to be added to this list are Consouling Sounds (today the home of everything that's experimental) and Wool-E Tapes (the label that realized Whispering Sons had a future). 


The two labels like each other a lot, and their love for experimental and underground music obviously will be a very important reason for this. Therefore, the collaboration between the two labels was written in the stars. Every year in July, Ghent hosts "the Gentse Feesten" – The Ghent city festival. For some it's an excuse for being drunk for ten days, but many music lovers consider it as an opportunity to discover new talent. Some even find a perfect way to combine both. Jokes aside, the two labels always worked together during the Gentse Feesten, and this year is no exception.
This year it's even more than just selling some records together, as the two labels will release a split-CD with Empusae and Klankdal. This also means the first Wool-E CD ever will be born. Mike of Consouling Sounds asked Nicolas 'Sal Ocin' Van Meirhaege to write a couple of tracks. This wonder boy recently featured on the new Ordo Equilibrio Rosarius album, and we hardly have to introduce him on our pages. 

Labelling Empusae is virtually impossible, as he brings a mix of ritual, dark electro, electro-acoustic, ambient, industrial and neoclassical. Or in other words: wonderful music that sounds delicious. The most notable song is Smell Of Drones; a track with a title like that doesn't need a lot of explanation. It's a composition that sounds full of danger, and of course filled with drones, but all composed by a master who most definitely knows what he's doing. The Woods Have Eyes is probably the most atypical Empusae-song Nicolas ever made. It's a beauty that makes you cry: a neoclassical composition that comes close to Erik Satie.Reciprocité du Melange (talking about difficult tracks) is the familiar Empusae-sound: it all starts with a quiet guitar, while ominous drones invade the song second by second. It's truly music that takes you to a deserted place. 


For the Wool-E section, label boss Dimitri opted for Klankdal. A little less known than Empusae, but surely as captivating. Sebastian Crusener and Glenn Dick already released the cassette Nachtkarkassen on his label. It's a collage of guitar drones and field recordings. It surely is music that forces you to listen to it preferably with headphones on so you can hear all the details, because a lot of noises are invading your eardrums. We even think we heard someone coughing! Experimental it is for sure, but intriguing and yet another good example of how broad-minded the concept of Wool-E Tapes is. Well, Wool-E Discs!
Didier BECU
10/12/2016
---
Gent en platenlabels, het klikte altijd met elkaar. N.E.W.S., Kinky Star, R&S of (K-RAA-K)3 zijn maar een paar voorbeelden. Twee labels die in korte tijd bij dit lijstje zijn bijgekomen: Consouling Sounds (tegenwoordig de thuishaven van alles wat experimenteel is) en Wool-E Tapes (het label dat besefte dat er heel wat toekomst in Whispering Sons zat). De twee kunnen het ontzettend goed met elkaar vinden, zonder twijfel zal de liefde voor de muziek daar een zeer belangrijke reden voor zijn, een samenwerking dus die in de sterren stond geschreven.

De Gentse Feesten is voor de ene mens een zuippartij zonder grenzen, voor heel wat muziekliefhebbers een ontdekkingstocht, wat niet wil zeggen dat je de twee niet met elkaar kan combineren. Grapjes terzijde, werkten de twee platenbonzen tijdens deze feestactiviteiten met elkaar samen, en ook dit jaar is dat het geval. Het gaat echter om meer dan louter wat plaatjes verkopen, de twee labels hebben ook beslist om een prestigieuze split-cd uit te brengen waardoor deze release van Empusae en Klankdal meteen ook de allereerste Wool-E-cd is.

Mike van Consouling Sounds vroeg Nicolas 'Sal Ocin' Van Meirhaege om een paar tracks te schrijven. Deze wonderjongen schitterde onlangs nog op de nieuwe Ordo Rosarius Equilibrio, en op onze pagina's hoeven we hem nog nauwelijks voor te stellen. Een naam plakken op Empusae is zo goed als onmogelijk. Een mengeling van ritual, dark electro, electro-acoustic, ambient, industrial en neoklassiek. Of gewoon kortweg: wonderbaarlijke muziek die heerlijk klinkt.

De meest opmerkelijke song is Smell Of Drones, een song met zo'n titel hoeft geen uitleg. Een track vol gevaar, en natuurlijk ook vol met drones, maar wel door een grootmeester gecomponeerd. The Woods Have Eyes is waarschijnlijk het meest atypische Empusae-nummer dat Nicolas ooit maakt. Het is schoonheid die je doet huilen, neoklassiek die bijna als Erik Satie klinkt. Reciprocité du Melange (over moeilijke titels gesproken!) is dan weer de vertrouwde Empusae: het begint allemaal met rustige gitaar, terwijl langzaam aan allerlei onheilspellende drones de song binnendringen. Muzikale klanken die je naar een verlaten plek voeren.
Voor het Wool-E gedeelte zocht bezieler Dimitri de kant van Klankdal op. Iets minder bekend dan Empusae, maar daarom niet minder beklijvend. Sebastian Crusener en Glenn Dick brachten reeds eerder Nachtkarkassen op zijn tapelabel uit. De collage van gitaardrones en field recordings is zonder meer luistermuziek, het liefst met de hoofdtelefoon op zodat je alle details kan horen, want er passeren heel wat geluiden de revue. Zelfs, ten minste dat denken we toch, gekuch kan je horen. Experimenteel is het vast en zeker, maar vooral intrigerend en alweer een mooi bewijs van hoe ruimdenkend het concept van Wool-E Tapes (nou ja, Wool-E Discs) wel is.
Didier BECU
10/12/2016
---