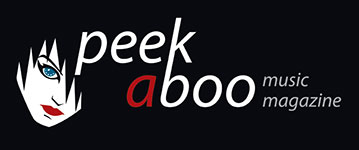 like this movie review
---
SALLY POTTER
Ginger & Rosa
Movie
Arthouse
•
Drama
[65/100]

Remain In Light
14/11/2013, Didier BECU
---
In Belgium Remain In Light recently got set up. This new label which is named after the legendary Talking Heads-album tries to give alternative cinema a change. They're not the first who are doing this, but Remain In Light wants to do it in their way and it seems like they're succeeding in it. At the last highly acclaimed Filmfestival from Gent the label got in the picture by winning the Jury-Award for Short Term 12. Last year's winner was by the way, Jagten. Apart from cinema, Remain In Light will also release movies on both dvd and Blu-ray. One of the first productions that see the light is the long awaited comeback from Sally Potter who got famous during the 90's because of her clever adaptation from Orlando (starring Tilda Swinton) by Virginia Woolf. Soon after it was a bit silent. Not that she stopped filming, but in a way her later films became faves at festivals that hardly got to the theatres. Of course Ginger & Rosa didn't become a blockbuster, but the movie got good reviews. As this picture is now available on both dvd and Blu-ray, it is perhaps the ultimate moment to pick up this remarkable coming-of-age-film.
London 1962. Redhead Ginger (Elle Fanning) is just like her best friend Rosa (Alice Englert) born on the day that the Americans nuked Hiroshima. It seems like this event will haunt her forever as Ginger thinks that the Russians soon will start a nuclear war. Having the Cuba-crisis in mind, such things were possible. Anyway, it's enough for Ginger to neglect the laws and commands from her divorced parents Roland and Natalie. The sole thing that keeps her going is Gingers fascination for modern jazz records by Charlie Parker and Miles Davis. The only persons who understood the teenage girl are her friends from the action group who wants to ban nuclear missiles (splendid support roles by Timothy Spall and Annette Bening) and of course Rosa. But still, how wonderful the promises once were, Rosa distracts herself more and more from Rosa. Gingers world completely collapses when she finds out that Rosa and her dad are lovers.
It takes some time before the movie starts to get a grip, but in the mean time we can witness the talent from Elle Fanning who gives an excellent performance. Once Ginger discovers that her best mate is just chasing her dad's heart, the viewer got stuck into a wild carousel that consists of baffling disclosures. Potter never judges anyone, she just reminds us of the fact that friendship might be nothing but an illusion. The director doesn't take any risk and so it's no wonder to see that this picture is coming from the BBC. Some lacked this approach when Ginger & Rosa got released, but the truth however is that this conservative cinematographic view made the movie such a strong timeless piece of art. The end is so baffling, with images the mind won't forget that easily.
Ginger & Rosa is a very fine movie about humans. No superheroes with extraordinary gifts, just people that are made from flesh and blood who have their ideals, but also their faults. Great performances, an interesting script and a traditional (but very good) directing makes us say that Ginger & Rosa is a tip to watch.
Didier BECU
14/11/2013
---
Onlangs werd in België Remain In Light opgericht. Dit nieuwe label dat zijn naam aan de legendarische Talking Heads-lp heeft te danken probeert op een frisse manier alternatieve cinema een kans te bieden. Op het afgelopen Filmfestival van Gent liep dit label al volop in de kijker omdat Short Term 12 de felbegeerde Publieksprijs won (vorig jaar was dat Jagten). Naast bioscoopreleases brengt Remain In Light de films tevens op dvd en Blu-ray uit. Een van de eerste producties is meteen ook de terugkeer van regisseuse Sally Potter geworden. De Britse cineaste had in de jaren 90 veel succes met haar verfilming van Virginia Woolfs Orlando met Tilda Swinton in de hoofdrol, toch werd het nadien stil rond haar. Niet dat Potter er de brui aangaf, wel omdat haar films meer festivallievelingen waren die amper de bioscoopzalen zagen. Haar nieuwste film Ginger & Rosa werd wel geen goudmijn, toch waren de meeste reviews vrij positief. Nu de film op zowel dvd als Blu-ray is verschenen, is dat misschien ook een ideaal moment om deze opmerkelijke coming-of-age-film een kans te gunnen. Al was het maar voor de uitmuntende vertolkingen.

Londen 1962. De roodharige Ginger (Elle Fanning) is net als haar vriendin Rosa (Alice Englert) geboren op de dag waarop de Amerikanen een atoombom op Hiroshima dropten. Blijkbaar zit de schrik er bij Ginger goed in, want door de dreigende Cubacrisis is de tiener er rotsvast van overtuigd dat weldra de Russen een kernoorlog zullen ontketenen. Met zo'n somber toekomstbeeld heeft het maar weinig zin om zich aan de wetten van haar gescheiden ouders Roland en Natalie te houden, denkt Ginger. Het enige waarvoor de jonge Ginger nog wat interesse toont is het beluisteren van jazzplaatjes. Op de tonen van Charlie Parker en Miles Davis vlucht zij in haar eigen wereldje. De enige mensen die haar echt begrijpen zijn haar vrienden uit het actiecomité dat atoomwapens uit de wereld wil (schitterende bijrollen van veteranen Timothy Spall en Annette Bening) en natuurlijk ook haar vriendin Rosa. Maar toch, Ginger en Rosa hebben ooit wel elkaar beloofd dat ze eeuwig vriendinnen zullen blijven, toch distantieert Rosa zich meer en meer van de wereldvreemde Ginger. Het ergste komt als Ginger verneemt dat haar vriendin in bed duikt met haar vader.

Het duurt wel een tijdje vooraleer de film echt op gang komt, maar gelukkig zorgt de ijzersterke prestatie van Elle Fanning ervoor dat je aan het scherm gekluisterd blijft. Eens Ginger ontdekt dat haar beste vriendin haar vader achternaloopt, komt de kijker in een carrousel van verbijsterende onthullingen terecht. Potter veroordeelt niemand, ze toont gewoon het oude zeer dat vriendschap meestal slechts een illusie is. De cineaste neemt op cinematografisch vlak geen enkel risico. Het is dan ook geen verrassing dat deze productie uit de BBC-stal komt. Alhoewel sommige mensen bij de release van Ginger & Rosa de conservatieve aanpak van Potter hekelden is het net daardoor waarom de film uiteindelijk zo'n sterke prent is geworden. Het einde is trouwens uiterst onthutsend met pakkende beelden die je niet gauw zult vergeten.
Ginger & Rosa is een fijne film die over mensen gaat. Geen superhelden met buitengewone gaven, maar mensen van vlees en bloed die idealen, maar ook hun fouten hebben. Deze comeback van Sally Potter schetst op prachtige wijze het relaas van een tienermeisje dat langzaamaan beseft dat vriendschap niet eeuwig is. Imponerende vertolkingen, een interessante scenario en een traditionele (maar degelijke!) regie maken van Ginger & Rosa dan ook een kleine tip.
Didier BECU
14/11/2013
---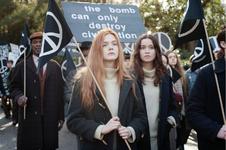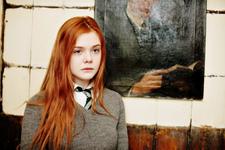 ---