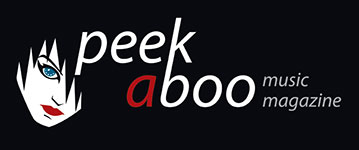 like this cassette review

---
VARIOUS ARTISTS
THE 15TH
Music
•
Cassette
Experimental
•
Minimal
[80/100]

Wool-E Tapes
17/01/2015, Wim GUILLEMYN
---
Compilations are often confined to one particular genre, but this cassette consists of music by artists who were on Wool -E Tapes in the first year, with an added track by Onrust.

What can you expect? When you start playing the tape, you may have the impression that this is about pure minimalism, but that is not the case, because afterwards you will hear more variation, rhythm and instruments. The used instruments (mainly synths) are affected by the electro of the early 80s. The first half of the album consists of instrumental tracks. They can be described as experimental/minimal, and some as underground synthpop.
Highlights? Wringer by Woodbender with its minimal soundscape, seven minutes long and sounds like you were in an aquarium. Marquez by Onrust sounds like you're in an industrial environment, while halfway the song a xylophone cheers things up. Hidden In Treetops (that name alone!) offers a few nice (whale) sounds. Luminance offers a dark atmosphere with Reflexe Alpha, while Unidentified Man recalls the sound of The Human League and Yazoo in Neglected. Beautiful. True Zebra sounds a bit like Heaven 17 Make is a beautiful and easily listenable club song.
A beautiful compilation, that definitely will be appreciated by the fans of the genre.

http://wool-e-tapes.bandcamp.com/album/wet015-the-15th-c44
Wim GUILLEMYN
17/01/2015
---
Verzamelaars beperken zich vaak tot één bepaald genre, maar deze compilatie breekt met die traditie en eigenlijk ook weer niet. De reden: deze cassette bevat werk van artiesten die in het eerste jaar bij Wool-E Tapes zaten, aangevuld met een nummer van Onrust.
Wat mag je verwachten? Als je de tape afspeelt, denk je na een drietal nummers dat het hier om pure minimal gaat. Niets is minder waar, want er is wel dgelijk sprake van meer variatie, ritme en instrumenten. De gebruikte instrumenten (hoofdzakelijk synths) en de klankkleur zijn beïnvloedt door de electro van de vroege jaren 80. De eerste helft van het album bestaat uit instrumentale nummers, daarna zijn er ook gezongen nummers. Ergens vallen ze allemaal wel onder de noemer experimental/minimal, en sommige misschien ook onder underground synthpop.
Wat springt eruit? Wringer van Woodbender met zijn minimaal klanktapijt van ruim zeven minuten, waarbij je je in een aquarium waant. Marquez van Onrust klinkt als een hoop machines in een industriële omgeving, terwijl halfweg de song een xylofoon de boel komt opvrolijken. Hidden In Treetops (de naam alleen al) brengt een paar mooie (walvis)geluiden met een opvallende keylijn. Luminance levert een donker sfeertje met Reflexe Alpha, terwijl Unidentified Man met Neglected de sfeer van The Human League en Yazoo laat weerklinken. Prachtig. True Zebra klinkt een beetje zoals Heaven 17, en Make is een mooie en vlot beluisterbare clubsong geworden.
Weer een mooie compilatie, die door de liefhebbers van dit genre beslist geapprecieerd zal worden.

http://wool-e-tapes.bandcamp.com/album/wet015-the-15th-c44
Wim GUILLEMYN
17/01/2015
---