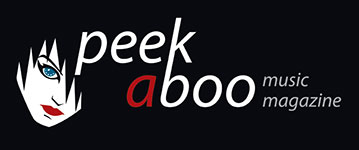 like this tv series review
---
THE WHITE QUEEN
Movie
•
TV series
Historical
•
TV Series
[74/100]

A-Film
29/01/2014, Didier BECU
---
Things are going well in Belgium. At least that's so, if we're talking about the popularity this tiny country has among filmmakers who wants to direct their productions over here. Two cities that are among the favourite ones are Ghent and Bruges. Even if not one second from The White Queen takes actually place in Flanders, the entire series has been shot in these two cities. Agreed, for someone who lives in Ghent it's damn hard to imagine that the Gravensteen is actually an English castle. But if you can, then you can only conclude that The White Queen is one of the most prestigious (and addicting) series the BBC ever made.
The White Queen is based on the book by Philippa Gregory. The story is set at the 15th century during the War of the Roses. A stupid battlefield that has cost many lives and has as subject the British crown for which the House of Lancaster and York were battling for. Everything was allowed back then. Even throwing the proper king (Henry VI) in jail, just like Eduard (Max Irons) did. With this the British kingdom was lead by the House Of York. Unfortunately enough the new king fell in love with Elizabeth Woodville (Rebecca Ferguson) who became later the white queen. She was helped by her mother, who later would be accused of committing witchcraft. The devilish nephew Richard (James Frain) is furious for this, and he wants the white queen off the throne. The thing that matters most now is who gives first birth to a male adherent. Everything is allowed for that, even calling in the help from evil queen Margaretha From Anjou (Veerle Baetens).
The makers probably awaited more from this series. Due to the disappointing numbers of viewers, BBC decided to withdrawn the plans for a second season even if according to them there were never any plans for doing that. But good, just like in the Middle Ages I guess we have to say that the masses aren't always right as The White Queen is simply one of the best series since a long time, and even much better than most of the American ones. The main reason is because directors James Kent, Jamie Payne and Colin Teague worked in a rather old fashioned way. The White Queen has no CGI-effects and looks as delicious as say an old episode from Ivanhoe, and it's that particular element that makes the series so different from the rest. The acting is sublime as well and there are lots of players from Flanders and Holland that can be spotted. Our favourite is of course Veerle Baetens who performs the evil queen from France in astonishing way. There's certainly room for an international career for her, so thumbs up for the Oscars!
Anyway, when watching the ten episodes from The White Queen there's only one conclusion left: this belongs in your collection.
The White Queen is now out on DVD and (excellent!) Blu-ray on A-Film.
Didier BECU
29/01/2014
---
Het gaat goed met België. Ten minste, als we het over de interesse van de filmmakers hebben die hun producties in ons landje willen opnemen. Twee steden die met stip staan genoteerd zijn Gent en Brugge. Ofschoon het verhaal van The White Queen zich geen seconde in Vlaanderen afspeelt is de volledige reeks wel in deze twee historische steden gefilmd. Je moet wel je verstand een draai geven om als inwoner van Gent het Gravenkasteel plots als een Engelse burcht te beschouwen, desalniettemin is The White Queen één van de meest prestigieuze (en meest verslavende!) series die ooit door de BBC is gemaakt.
The White Queen is gebaseerd op het boek van Philippa Gregory dat in de winkelrekken van onze contreien als 'De Rozenkoningin' ligt. Het verhaal speelt zich af in de 15e eeuw tijdens de Rozenoorlog, een zinloos bloedvergieten waarin het Huis van Lancaster en York ruzie over de Engelse troon maakten. Alles was toegelaten om de troon te bestijgen, zelfs door gewoon de rechtmatige koning (Hendrik VI) de kerker in te zwieren, zoals Eduard (Max Irons) deed. Deze afstammeling van het Huis van York kroonde zich nadien zelf tot koning Eduard VI. Tot groot ongenoegen van zijn neef, de duivelse Richard (James Frain), wordt de nieuwbakken vorst tot over zijn oren verliefd op Elizabeth Woodville (Rebecca Ferguson) die het dankzij de heksachtige trucs van haar moeder tot koningin schopt. De rest laat echter niet begaan. En zo wordt er een regelrechte race ingezet wie als eerste een troonopvolger (een jongen dus) baart. Alle middelen zijn daar goed voor, zelfs de hulp van de wrede Margaretha van Anjou (Veerle Baetens).
Waarschijnlijk hadden de makers op meer succes gehoopt. Dat is waarschijnlijk ook de reden waarom de plannen om een tweede seizoen te maken door de BBC voorgoed de kast zijn ingestopt, ofschoon de Britse staatszender beweert dat er nooit sprake van een vervolg is geweest. Maar goed, net zoals in de Middeleeuwen moeten we stellen dat het volk niet altijd gelijk heeft. The White Queen is gewoonweg van de eerste tot de laatste seconde briljant en een reeks die heel wat Amerikaanse soortgenoten naar de kroon steekt. Het geheim daarvan is dat regisseurs James Kent, Jamie Payne en Colin Teague voor een ouderwetse (maar oerdegelijke) aanpak kozen. Deze serie is vrij van alle van de pot gerukte CG-effecten, maar herinnert ons aan de goede oude tijd waarin jongensdromen nog gelijk stonden aan de avonturen van Ivanhoe. De acteerprestaties zijn van het allerhoogste niveau en mits wat geluk zit er voor Veerle Baetens misschien zelfs een internationale carrière in, duimen voor die Oscar dus! Er passeert nog heel wat ander volk van de Lage Landen de revue: Joren Seldeslachts, Ben Van den Heuvel, Elsa Houben en Steven de Schepper.
The White Queen zou je het best kunnen omschrijven als een bonte mengeling van ouderwets avontuur doorspekt met tal van intriges. Knap acteerwerk en natuurlijk (hoe kan het ook anders!) prachtige locaties. Sommige mierenneukers vinden het misschien wel nodig om op het internet een paar historische onjuistheden aan het licht te brengen. Wie zich daar niets van aantrekt komt maar tot één conclusie: The White Queen moet in je collectie.
Deze serie is zowel op dvd als op Blu-ray (een aanrader!) door A-Film uitgebracht.
Didier BECU
29/01/2014
---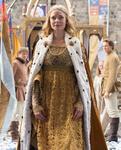 ---